3 Key Things You Should Know about Connected Vehicle Data Trends and the Automotive Aftermarket
by Zoi' Holloway, Communications Coordinator


Think about the vehicle you owned a decade ago vs. the one you drive today – even if it is the same make – there are significant detailed differences. From the interior design to the shape of the headlights to built-in WiFi, our preferred interactions with our vehicles are ever-changing. Today, our cars tell us when we are too close to the curb or merging in an unsafe lane, among many other things. Some can even drive for us! Can you believe that these features will only evolve over the next decade? In this blog, we'll provide three key points you should know about Connected Vehicle Trends that enhance the future of the automotive aftermarket:


The Importance of Vehicle Data in the Aftermarket Value Chain


Opportunities and Threats for the Automotive Aftermarket


The State of Connected Vehicles Landscape
Modern vehicles are:
Highly sophisticated machines equipped with hundreds of electronic control units (ECUs).
Ever-increasing software lines of code; and
Advanced technology providing critical functionalities.
In addition to working towards adopting new vehicle architectures, today's vehicles are also more connected, allowing for services like 3D navigation, advanced infotainment solutions, 5G capable telematics use-cases, diagnostics, and over-the-air (OTA) software updates from automakers. Remote technology monetizes data, raises service productivity, reduces costs, and increases customer satisfaction.
Why is Vehicle Data So Important in the Aftermarket?
Two key factors currently driving the market are customer and vehicle data. The improvements mentioned above in vehicle connectivity have resulted in rapid growth in vehicle data. This data allows original equipment manufacturers (OEMs) opportunities to monetize it, analyze the vehicle and driver engagement and develop efficient features for the aftermarket. Including capabilities such as customized service offerings, remote diagnostic testing and so much more! Experts also note the multitude of tangible insights retrieved from vehicle data increases brand loyalty when resolving customer issues.
Let's Talk Numbers!
By 2028, the prediction is that there will be 1.6 billion vehicles on the road and 789 million will be connected vehicles. While this is an exponential increase, one global challenge is that the serviceability of these vehicles isn't forecasted to outlive the vehicle. The average lifespan for serviceability is just seven years for a car that could typically last up to 12 years. Global OEMs are investing in longer serviceable connections. At the same time, the U.S. has a commanding lead as General Motors (GM) manages the largest fleet of connected vehicles in the U.S. with 10-year serviceability.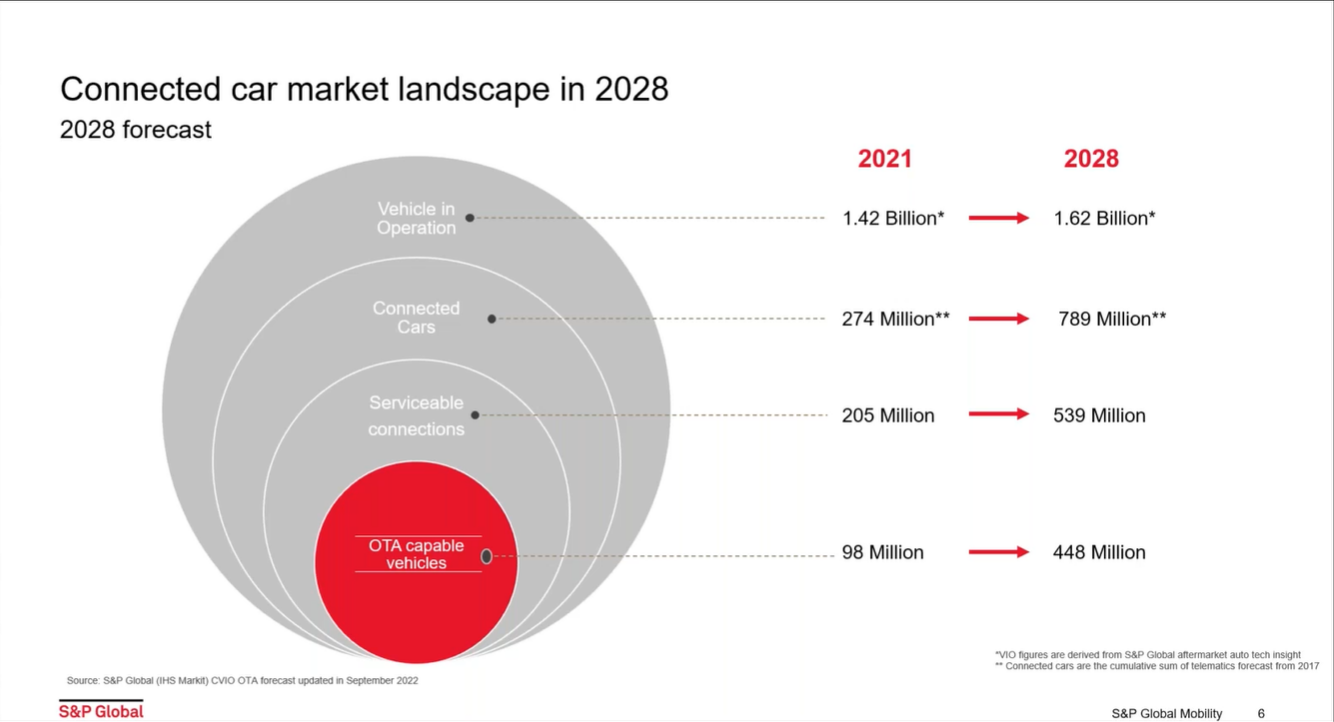 What Challenges Are Associated with Connected Vehicles?
With the rise of electric vehicles (EVs) and vehicle software becoming increasingly complex, system updates require advanced skill sets. This could cause problems for independent repair shops because it is more complex than equipping mechanics with a workshop for maintenance services. Vehicle software and technology advancements also increase car parts and repair costs.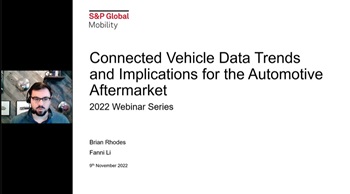 Wait, There's More…
Auto Care Association's strategic partner, S&P Global Mobility's very own Research and Analysis Manager, Brian Rhodes and Principal Research Analysis, Fanni Li expounded upon this topic during a webinar. If you missed it, stream the playback on our Digital Hub.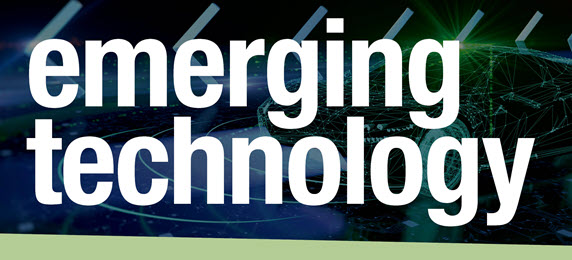 As vehicle technologies evolve, our emerging technology team and committee is on the front lines with organizations such as ISO, SAE, IEEE and CEN working to define internationally recognized standards for automotive maintenance and repair. Here you'll find the latest updates from their work on your behalf.
More posts
[WATCH] How to Use Vehicle Miles Traveled to Better Your Bottom Line in 2022

December 3, 2021

Vehicle Miles Traveled has been respected for years as a key indicator of aftermarket opportunities. Historically, planning has been limited to directional indicators but now aftermarket businesses can leverage more detailed insights on geographic differences as well as vehicle differences to more effectively take advantage of aftermarket opportunities.

[REPORT] 2022 Auto Care Factbook

May 6, 2021

The only publication of its kind, this report includes data on light vehicle sales volume for key aftermarket product categories, sales percentage growth, light vehicle product growth and much more.