Legislative Update
As future leaders, we need to keep up with legislation to know when to educate (1234yf), when to fight (Right to Repair), and how to discuss what's next (electrification). Luckily, we have an industry that's willing to fight for us.
R1234yf is the New R134a
Per the EPA, "...by model year 2021, the MVAC systems in newly manufactured light-duty vehicles in the United States will no longer use HFC-134a."R1234yf has a similar chemical makeup to it's predecessor, R134a, with a significantly lower Global Warming Potential (GWP) rating. What's the catch? R134a and R1234yf are not interchangeable and will require separate service equipment to prevent cross contamination. (Servicing Equipment Standards)
Massachusetts Says "BRB" on Right to Repair
Right to Repair passed in Massachusetts in 2012, however, it didn't have a provision for telematics and computerized data (Verge). The issue hit the ballot again in 2020, passing by a wide majority. However, associations representing new vehicle manufacturers are suing over the bill claiming that it will cost millions of dollars and stunt technological advancement (Aftermarket News). The Aftermarket has a large stake in ensuring vehicle data remains in the consumer's control (Right to Repair). The ruling expected on September 20, 2021 has now been delayed (again) to allow the courts to focus on more pressing matters related to COVID-19.
Rock Down to Electric Avenue…
Infrastructure Investment and Jobs Act- H.R. 3684
Emissions standards force new vehicle manufacturers to develop and implement new technology to make cars more efficient. This leads to new technology on cars that can bring opportunities (parts proliferation) and challenges (new tools and training for repair). The Infrastructure Investment and Jobs Act lays the ground work for a more electric car park and establishes the infrastructure to handle it (Sec 11401 and 40431). Related bills even incentivize government vehicle fleets (federal, state, and local- Sec 1622) to become more environmentally friendly— in this case electric. Additionally, the bill calls for DOT's to establish a pilot program: a national per-mile user fee for consumers, which could possibly have a negative effect on the Aftermarket if ever fully implemented (Forbes). The bill has passed the House and Senate and now needs Presidential approval.
Gabrielle Hopkins, Vice President, Federal Affairs
Glad you're here! As the head of our federal efforts, my passion is educating, empowering and engaging our members when it comes to advocacy. Are you ready to use your voice to influence change? More About Me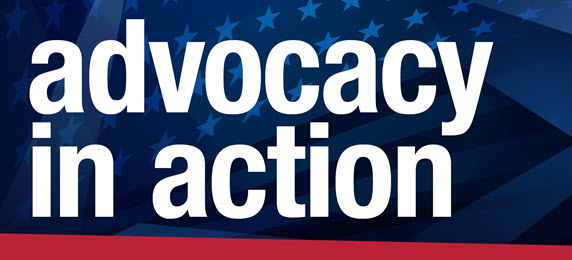 Your Association's government affairs staff works 24/7/365 on your behalf to fight policies and regulations that may be harmful to your business. Here you'll find the latest updates on their issue-related work including testimonies, hearings, meetings, comments and actions.
More posts
2021 Auto Care Advocacy Report

March 24, 2022

Advocacy is essential, and by adding your voice, our impact adds up. This report details our 2021 efforts across all three facets of advocacy: grassroots, lobbying and PAC. However, in order to be effective, we must have your support and engagement. The 2021 Advocacy Report details ways you can get involved - and we made it as easy as 1, 2, 3.