Auto Care Association State Government Affairs Update: April 24, 2023
by Tod Moore, Manager, Advocacy and Grassroots


What's Moving:
State News This Week
12 states are out of session.
Maine
is in special session.
Washington
state will be
adjourning
this Sunday, and lawmakers are focused this week on passing legislation as well as on amending existing bills to pass both chambers.
New York
lawmakers are currently embroiled in
budget negotiations
, passing a short stopgap measure to ensure state-paid employees continue to get paid. They have reached a tentative deal around bail reform, however Assembly Democrats are still working on a deal with the Governor's office around housing reform.
Arizona
lawmakers will be taking a week off next week, yet will continue to work on the budget and other urgent matters. With the suspension of member Rep. Liz Harris, the GOP does not have the 31st member needed for a party-line vote. However, Governor Hobbs and the GOP-controlled legislature
are close to reaching a bipartisan budget deal
.
Legislation We're Tracking
We are currently tracking 200 pieces of state legislation for the Auto Care Association and can provide a full list upon request.
Here are the bills we are watching closely:
State

Bill Number

Title

Status

California

Right to Repair Act

Passed the Judiciary Committee and has been re-referred to the Appropriations Committee

California

This bill would prohibit additional acts, including allocating vehicles, parts, accessories, and other items inconsistent with specified standards. The bill would also require the board to make a franchisor's vehicle allocation schedule available for inspection by any franchisee.

Has been re-referred to the Committee on Transportation with amendments

Colorado

Fair Workweek Employment Standards

Has been postponed indefinitely in the Business Affairs and Labor Committee

Colorado

Consumer Right to Repair Agricultural Equipment

Has passed both chambers and Senate adopted the Committee report to repass

Georgia

Secondary Metals Recyclers; it shall be illegal for certain persons to purchase, possess, obtain, or sell or attempt to purchase, possess, obtain, or sell

Has been sent to the Governor, legislature has adjourned

Hawaii

Right-to-repair; Digital Electronic Equipment; Repairs; Original Equipment Manufacturers

Committee recommends the bill is deferred

Hawaii

Relating to the Right to Repair

Was referred to the House Consumer Protection and Commerce and the Finance Committees

Maryland

Consumer Protection - Motor Vehicle Glass Repair or Replacement - Advanced Driver Assistance System Recalibration

Has been sent to the Governor's office to be enacted into law.

Massachusetts

An Act Relative To Disclosure Notice In The Right To Repair Motor Vehicle Data Law

Draft Filed

Massachusetts

An Act Establishing The Fair Calculation Of Labor Rates Paid By Insurance Companies To Auto Repairers In The Commonwealth.

Draft Filed

Massachusetts

An Act Relative to Digital Right to Repair

Referred to the Senate Committee on Consumer Protection and Professional Licensure.

Missouri

Changes the laws regarding consumer products so that certain individuals and businesses have a right to repair information from certain manufacturers

Has been re-referred to the House Committee on Rural Development

Missouri

Modifies provisions relating to keeping records for the sale of certain materials

Has been committed to House Legislative Review

Missouri

Establishes the offense of unlawful possession of a detached catalytic converter

Bill has been postponed

Nebraska

Change provisions relating to salvage branded certificates of title and consumer care of motor vehicles

Amended in the Transportation and Communications Committee

New Mexico

Right to Repair Act

The bill has been enacted into law

New Jersey

Concerns Right to Repair Farm Equipment and Lawn Mowers

Referred to the Assembly Agriculture and Food Security Committee.

New York

In the repair of a collision damaged motor vehicle, no motor vehicle repair shop or insurer shall deviate from the collision repair guidelines, procedures, recommendations and service bulletins...

Referred to the Insurance Committee

New York

Requires motor vehicle repair shops to disclose certain information to customers

Referred to the Assembly Transportation Committee

Oregon

Relating to a right to repair consumer electronic equipment; prescribing an effective date.

Continued to be considered in a Senate Work Session held through 4/4

Rhode Island

An Act Relating To Insurance -- Motor Vehicle Replacement Parts (Defines A Used Part And Creates Standards For Use Of Used Parts In Damaged Motor Vehicles, For Motor Vehicle Replacement Parts

Recommended by the Committee to be held for further consideration

Rhode Island

An Act Relating To Commercial Law -- General Regulatory Provisions -- Purchase And Sale Of Precious Metals

Recommended by the Committee to be held for further consideration

Texas

Relating to insurer restrictions and duties regarding repair of a

motor vehicle covered under an insurance policy

Has passed the Senate and received by the House

Texas

Relating to insurer restrictions and duties regarding repair of a

motor vehicle covered under an insurance policy.

Referred to the House Insurance Committee.

Vermont

An act relating to the Vermont Fair Repair Act

Referred to the Committee on Economic Development, Housing and General Affairs.
Statehouse Automobile Reports
The
Ohio
Ballot Board unanimously
approved
a proposal that would increase the minimum wage to $15 an hour. This will now be a ballot measure in the 2024 elections.
Minnesota
House Democrats
passed
a $1 billion climate and energy package that includes provisions around zero greenhouse gas emissions, restrictions on PFAS, and establishing of a green bank. The plan will now move to the Senate.
In
Iowa
, residents will be up against a $5 million cap in pain and suffering damages in lawsuits that involve trucks or other commercial vehicles. The bill is being
sent to the Governor
for her signature into law, and would aim to protect trucking businesses against high insurance costs. However, some lawmakers are opposed claiming the bill puts a price on human life and well-being.
For questions, email
govaffairs@autocare.org
.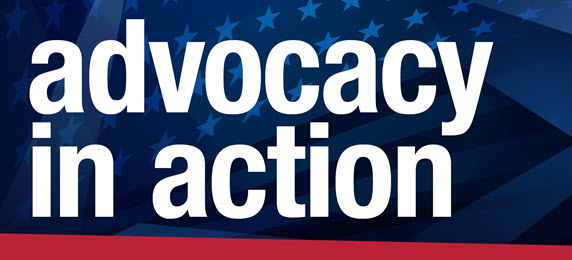 Your Association's government affairs staff works 24/7/365 on your behalf to fight policies and regulations that may be harmful to your business. Here you'll find the latest updates on their issue-related work including testimonies, hearings, meetings, comments and actions.
More posts
2021 Auto Care Advocacy Report

March 24, 2022

Advocacy is essential, and by adding your voice, our impact adds up. This report details our 2021 efforts across all three facets of advocacy: grassroots, lobbying and PAC. However, in order to be effective, we must have your support and engagement. The 2021 Advocacy Report details ways you can get involved - and we made it as easy as 1, 2, 3.