Grassroots Advocacy in Action!
Grassroots advocacy is a key part of the Auto Care Association's legislative strategy and plays a critical role in educating members of Congress about the automotive aftermarket -- from the types of businesses involved and the people who make up our vibrant industry, to the issues impacting them every day.
The Auto Care Association team have helped many Auto Care members develop unique ways to engage their employees in grassroots advocacy. These creative but easy-to-implement programs have made these companies and their employees effective advocates for the industry's legislative agenda on Capitol Hill and in the states.
Examples of Advocacy Excellence
Hovis Automotive & Truck Supply made Right to Repair, one of the most pressing issues facing today's automotive aftermarket, a focus of their 21st Annual Trade Show on April 22 at their headquarters in Mercer, Pa., attended by over 600 people. In collaboration with the Auto Care Association, they created a Hovis Auto-branded webpage that allows interested people to quickly send an email to their lawmakers supporting Right to Repair. They also designed flyers and handouts featuring QR codes for easy access to the webpage.
Additionally, with support from the Auto Care Association, NAPA Auto Parts launched a company-wide Right to Repair campaign on May 31 to raise awareness and encourage their employees to engage in grassroots advocacy. They also utilized a QR code and NAPA Auto Parts-branded Right to Repair webpage to send emails to their lawmakers. Thus far, this campaign has seen 2,815 people take action, generating 8,754 letters to Congress!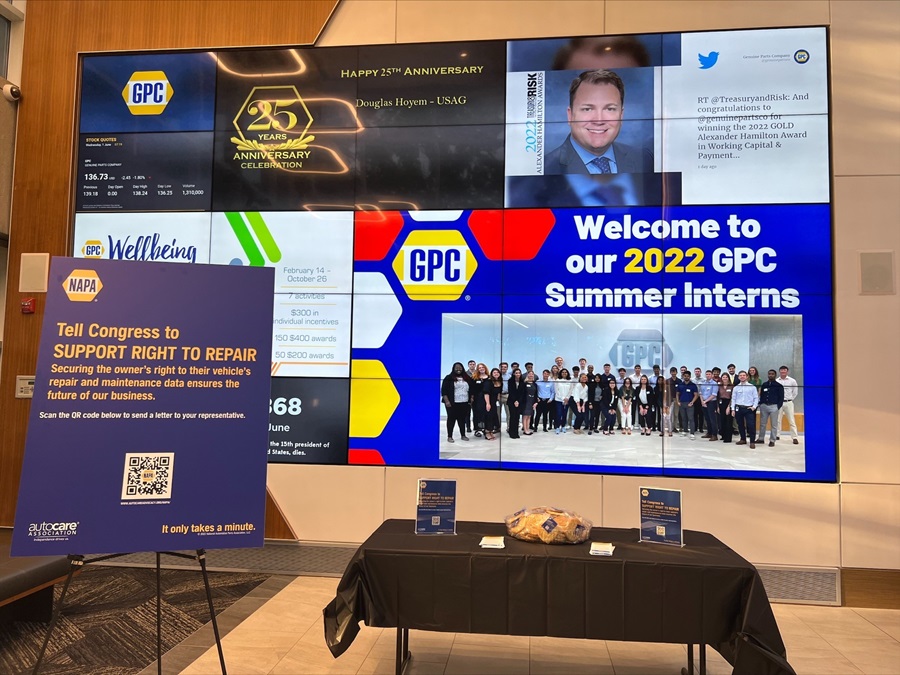 Hosts with the Most
Another way our members have gotten involved in grassroots advocacy is by hosting lawmakers and their staff at their business, demonstrating firsthand how their business operates. They have also coordinated town halls, campaign rallies, meeting with business owners and other events.
Some great examples were:
Eric Johnson of The Merrill Company who recently had the opportunity to meet with Senator Joni Ernst, R-Iowa, and discussed many of the issues currently facing the aftermarket.
Shari Pheasant recently hosted a staffer from Senator Jacky Rosen's, D-Nev. office to educate them about the aftermarket and engage with their constituents.
Jim Whaley Tires, a member of Automotive Aftermarket Association Southeast, hosted Congressman Barry Moore, R-Ala., at their repair shop in Alabama.

Now It's Your Turn
The association can help you become part of these industry advocacy efforts. Contact Tod Moore for more information and ideas on becoming an industry advocate!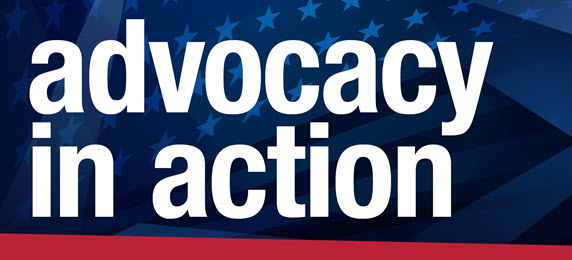 Your Association's government affairs staff works 24/7/365 on your behalf to fight policies and regulations that may be harmful to your business. Here you'll find the latest updates on their issue-related work including testimonies, hearings, meetings, comments and actions.
More posts
2021 Auto Care Advocacy Report

March 24, 2022

Advocacy is essential, and by adding your voice, our impact adds up. This report details our 2021 efforts across all three facets of advocacy: grassroots, lobbying and PAC. However, in order to be effective, we must have your support and engagement. The 2021 Advocacy Report details ways you can get involved - and we made it as easy as 1, 2, 3.