Hopkins Manufacturing Corporation Facility Tour
On Oct. 7, as part of his Kansas manufacturing tour, Rep. Tracey Mann, R-Kan.-1, visited Hopkins Manufacturing Corporation's company headquarters, manufacturing site and distribution center in Emporia, Kan. While onsite, Mann participated in a facility tour, a small group Q&A with a cross section of employees and an executive sit down.


Sworn into office in January 2021, Mann has a commercial real estate background and is knowledgeable of company expansion activities in his district. He had been aware when Hopkins was looking at distribution center space in 2018 and knew they leased in Edgerton, Kan. Mann has a strong agricultural appreciation, having grown up in the small Kansas town of Quinter, knew of the right to repair (R2R) issues farmers face with their equipment and appreciated the issue as it relates to motor vehicles.


During the event, Hopkins' ambitious agenda covered such issues as: supply chain; employment shortage; port and rail congestion; inflationary costs; 2022 West Coast Dock Workers Contract; R2R; Massachusetts ballot measure (passed in 2020 by 75% of voters); Federal Motor Vehicle Repair Competition bill (Rush-Ill.); and the Auto Care Caucus.


"Mann saw manufacturing in Kansas, understood better how to be competitive, learned more about Hopkins and the issues we are dealing with and the auto care industry issue with R2R," said Brad Kraft, president and CEO, Hopkins Manufacturing Corporation and chairman, Auto Care Association Board of Directors.


Kraft initially introduced himself to Rep. Mann at the "Symphony in the Flint Hills" in June 2021 and invited him to visit. Hopkins followed up with Mann's staff in the following weeks, kept in touch over the summer and then a week before, Mann's scheduler reached out to coordinate for Oct. 7.


Auto Care supported this event by providing information on the auto care industry and impact in Mann's district (which he appreciated), and a one-page overview on the pending federal R2R bill, which Hopkins sent to Mann in advance, along with company information.


Hopkins has also extended an open invite to Senator Roger Marshall, R-Kan. (formerly representative), to visit Emporia or Edgerton (Marshall visited while representative and did a virtual call with Hopkins employees during the pandemic). Hopkins has maintained contact with his staff along with that of Senator Jerry Moran, R-Kan.


"Each elected official we have had visit has appreciated not only meeting the execs but having the ability to shake hands and interact with a cross section of employees — they love to meet their constituents," said Kraft. "If we don't take advantage of this, the dealers and OEMs will. Just do it and have fun with it."
How do I host my member of Congress at my facility?
First, find your Representative by entering your facility's address here. Then, contact the district office closest to your location and ask to speak to either the District Director or the Director of Constituent Services. Make sure to share with them key facts about your business such as the number of locations and employees and any community programs that you might be involved in. You can also find specific economic data and visit Auto Care's website for talking points on the issues facing our industry. Lawmakers have busy schedules, so try to be as flexible as possible and offer several potential dates for the tour. On the day of the event, remind your staff that a lawmaker is visiting and arrange to have someone take photos. Auto Care is here to help at every stage of this process; let us know that you are hosting a tour and reach out to Tod Moore with any questions.
Gabrielle Hopkins, Vice President, Federal Affairs
Glad you're here! As the head of our federal efforts, my passion is educating, empowering and engaging our members when it comes to advocacy. Are you ready to use your voice to influence change? More About Me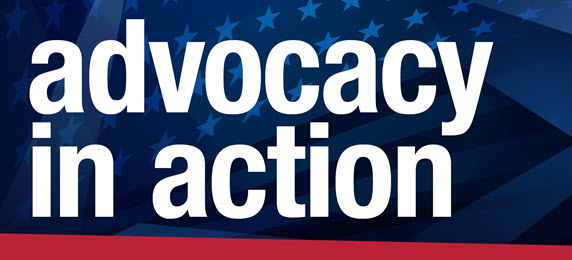 Your Association's government affairs staff works 24/7/365 on your behalf to fight policies and regulations that may be harmful to your business. Here you'll find the latest updates on their issue-related work including testimonies, hearings, meetings, comments and actions.
More posts
2021 Auto Care Advocacy Report

March 24, 2022

Advocacy is essential, and by adding your voice, our impact adds up. This report details our 2021 efforts across all three facets of advocacy: grassroots, lobbying and PAC. However, in order to be effective, we must have your support and engagement. The 2021 Advocacy Report details ways you can get involved - and we made it as easy as 1, 2, 3.