The YANG Mentorship Program is designed for young professionals in the automotive aftermarket who are passionate about their growth and development. The program provides opportunities for members to focus on personal and professional goals, while acquiring the tools to become tomorrow's leaders.
Through this unique, small-group mentorship program, mentees will benefit from the wisdom of experienced and successful aftermarket veterans, like: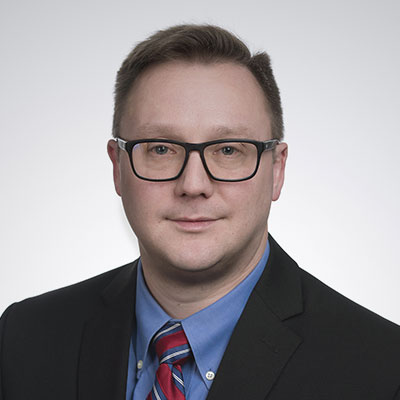 Todd Campau, Aftermarket Practice Lead, S&P Global Mobility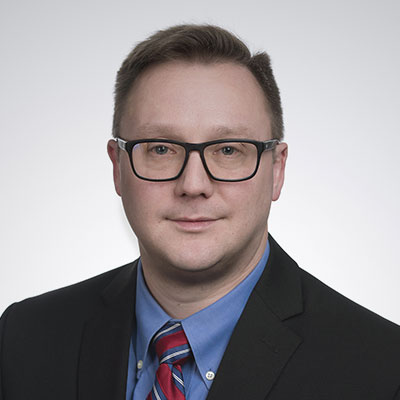 Todd Campau is aftermarket practice lead at S&P Global Mobility. He has nearly 20 years of experience in the aftermarket industry. In his role at S&P, Campau is responsible for the development of insights and new product concepts for the aftermarket. Prior to S&P, Campau spent three years as a catalog manager at Gates Corporation and over seven years in data management at MAHLE Aftermarket.
Campau has served for several years with the Auto Care Association as a volunteer leader on various committees, including the Technology Standards Committee and the Market Intelligence Committee. Over the years, Campau has been involved in shaping the Aftermarket Catalog Enhanced Standard (ACES), Product Information Standard (PIES), as well as being a contributor in the production of the Auto Care Factbook. Todd received his AAP (Automotive Aftermarket Professional) designation in 2012, his ACP (Aftermarket Catalog Professional) Designation in 2013, and his MAAP (Master Automotive Aftermarket Professional) in 2014. Campau was recognized with the Auto Care Impact: Four for the Future Award in 2013.
Campau holds a Master of Science degree in Sports Management and a Bachelor of Science degree in Computer Science, both from Eastern Michigan University.
Topic
Evolving Technology in the Workplace
My career as well as formal training has been focused on technology. As a member of the Technology Solutions committee for many years, I've helped to create and shepherd (as well as lament) the data standards in our industry for years. But innovation is not just permeating our data standards – it is permeating everything in our channel from the repair bay to commerce, and as a lifelong student and professional of technology, I've developed a keen eye for creative ways to leverage technological innovation to increase efficiency as well as provide new capabilities and I would be happy to share my insights with a YIN Circle.
Mike DelaCruz, Founder and CEO, Overdryve Inc
Chances are if you've ever been to an industry event, you've crossed paths with Mike DelaCruz. He has attended over 100 industry conferences and has personally stepped into over 1300 auto repair shops around the country.
His career path spanning over a decade has also taken him into a variety of companies within the automotive aftermarket, and all with various specialties. From the early days of Demandforce, to Kukui, Elite and most recently Shop Boss Shop Management, Mike has a mass amount of experience in many areas within the automotive aftermarket. Today, Mike is the Founder and CEO of Overdryve, a full service marketing agency helping shop owners grow their business by building a community brand.
Mike is also an active contributor to the automotive aftermarket industry. He sits on the ASCCA Government Affairs Committee, he is a Trustee for the ASC Educational Foundation (ASCEF), and is the ASCCA Chapter 42 Representative in San Jose/Silicon Valley.
Topic
Building your Company Brand
We will discuss how to improve, manage and maintain your brand. This topic covers the importance of a consistent branding message and the ways to communicate brand values to customers. I have represented companies with a core focus on branding, customer retention, and reputation. I have also successfully taught these courses at multiple industry events in front of hundreds attendees!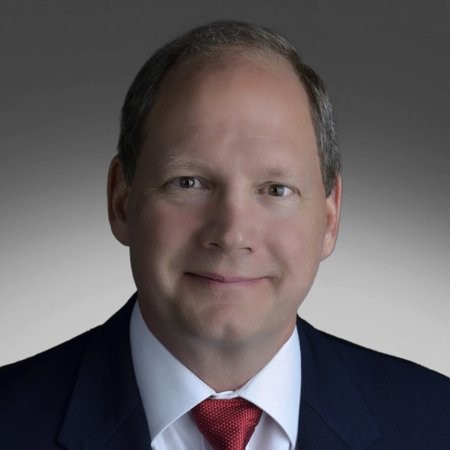 John Hanighen, President and CEO, Cloyes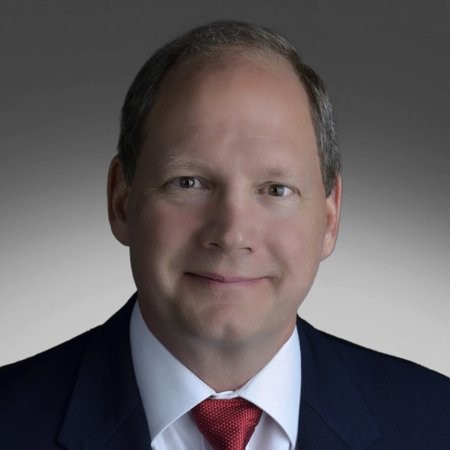 John Hanighen is an experienced executive with over 30 years of experience in the automotive aftermarket. He is currently the president and CEO of Cloyes Gear and Products and has held several senior management positions in his career with Ford Motor Company, Genuine Parts Company (NAPA) Advance Auto Parts and President and CEO of Rostra Precision Controls, Inc.
Hanighen's experience also includes creating the commercial sales division for AutoZone from a business plan to $400 million in sales and 57% ROC contributor annually within four years. He also led a turnaround early in his career at Grand Auto, a subsidiary of PACCAR automotive within two years. He started in the automotive aftermarket as a shop owner during his undergraduate work at California State University at San Francisco and achieved his MBA at Xavier University.
Topic
Career Path Development
I would like to help my mentees in these three areas. I find they are not reviewed enough in the development of future leaders, either during evaluation sessions or training initiatives in companies today. These topics are critically important and usually can be unique to each mentee and situation. Finally, each topic can be discussed easily in a group setting with all mentees contributing input comfortably.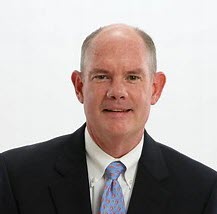 Bill Hanvey, President and CEO, Auto Care Association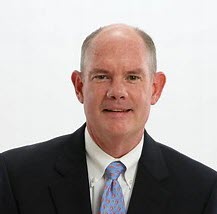 A 35+ year veteran of the aftermarket, Bill Hanvey, MAAP is president and CEO of the Auto Care Association. After beginning his career in sales, marketing and management roles at Tenneco and FleetPride, Hanvey served in executive roles at Dorman, Schaeffler and AASA. Throughout his career, Hanvey has served the industry in many volunteer roles and received accolades such as the Mort Schwartz outstanding industry leadership award and Northwood University Educator of the Year.
Topic
Managing Change
Most people say they embrace change….until it affects them! I would like to spend some time with all of you to learn how you approach change and share with you some of the positive and negative aspects of change management that I have learned along the way. Whether change is gradual such as technological advances in our industry, or immediate such as the Covid 19 pandemic, there are ways that you can set yourself up to not only adapt to change but to be a change agent. I look forward to our first meeting and having an open, transparent discussion on how we all can better handle change in the business environment and our personal lives as well.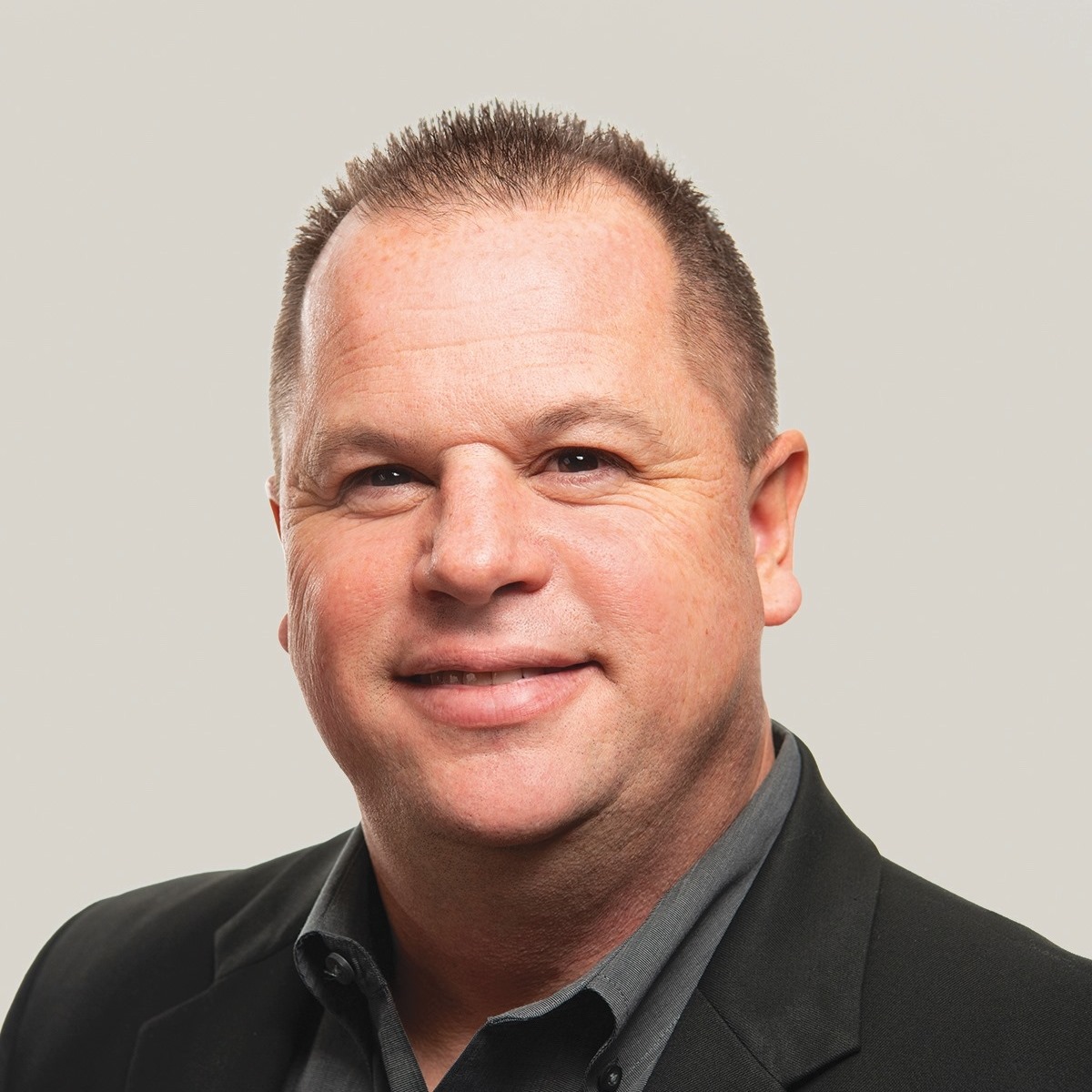 Dwayne Myers, Co-Owner & CEO, Dynamic Automotive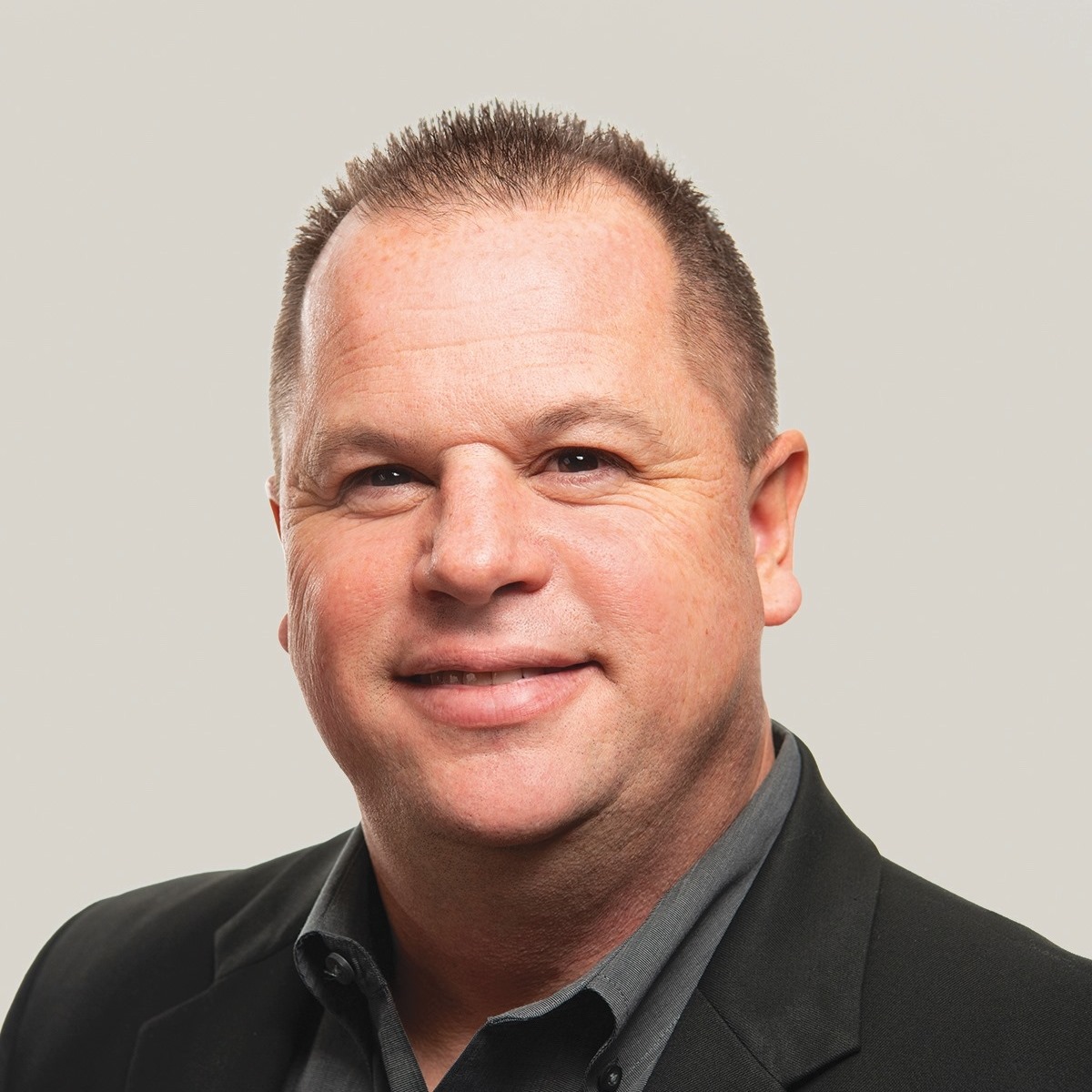 Dwayne Myers is a co-owner and CEO of Dynamic Automotive, an independent automotive repair business with five locations in Frederick County, Md. He has spent his career, of over 30 years, in the maintenance and repair industry ranging in size from lawnmowers to tanks in the United States Army. As CEO, Myers leads and develops the executive and management teams. He focuses on the continuing development of all team members to build a stronger culture in the company. This development is key to the growth of both Dynamic Automotive and its team members.
Topic
Building your Team
Building a team in todays work environment is not an easy task. It is even harder to get one that works together and has buy-in on the teams and the company's future. There are techniques that I have used that have created a culture of inclusion, being valued, and appreciated, while increasing tenure and attracting new stars. This is not rocket science but a basic way to help people help themselves and others while growing the team.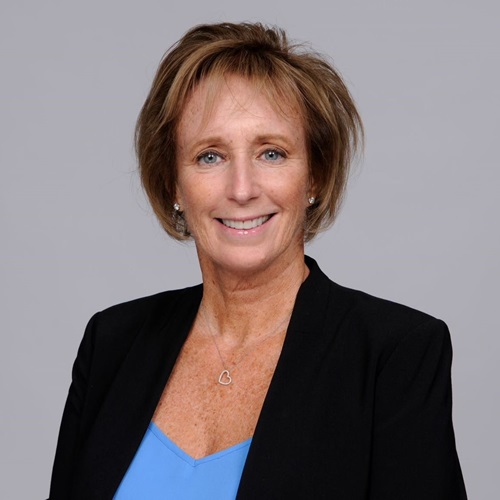 Kim Nolan, SVP of Sales - Traditional, BBB Industries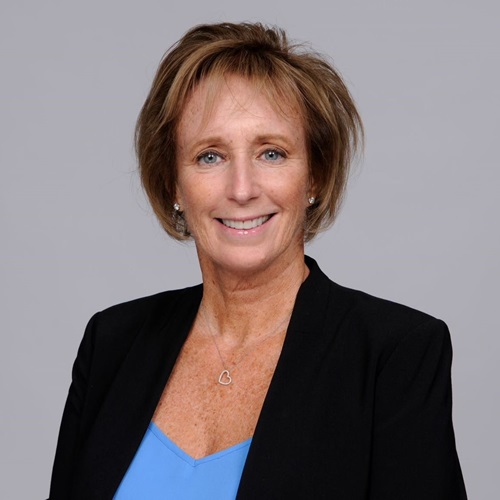 Kim Nolan is the senior vice president, sales, traditional market, BBB Industries. Her current role involves managing an approximate $200 million territory across the United States, including being responsible for a team of 10 and managing 10 outside sales agencies. Prior to BBB Industries, which she joined in 2006, Kim worked alongside her father for 17 years in their remanufacturing business, Genco Auto Electric.
Kim is very active in the auto care industry and currently serve as co-chair of the Women in Auto Care Member Engagement Committee as well as on the University of Aftermarket Scholarship Review team. In 2020, she was recognized in the inaugural class of Women at the Wheel. In 2022, she was selected as "Woman of the Year" by the Auto Care Association's Women in Auto Care community.
Topic
Managing Up
The Harvard Business Review defines managing up as, "Being the most effective employee you can be, creating value for your boss and your company." Transitioning from being a business owner to an employee gives me a unique perspective. I believe it's important to be a great employee and maintain your voice. I look forward to sharing my experience with the group.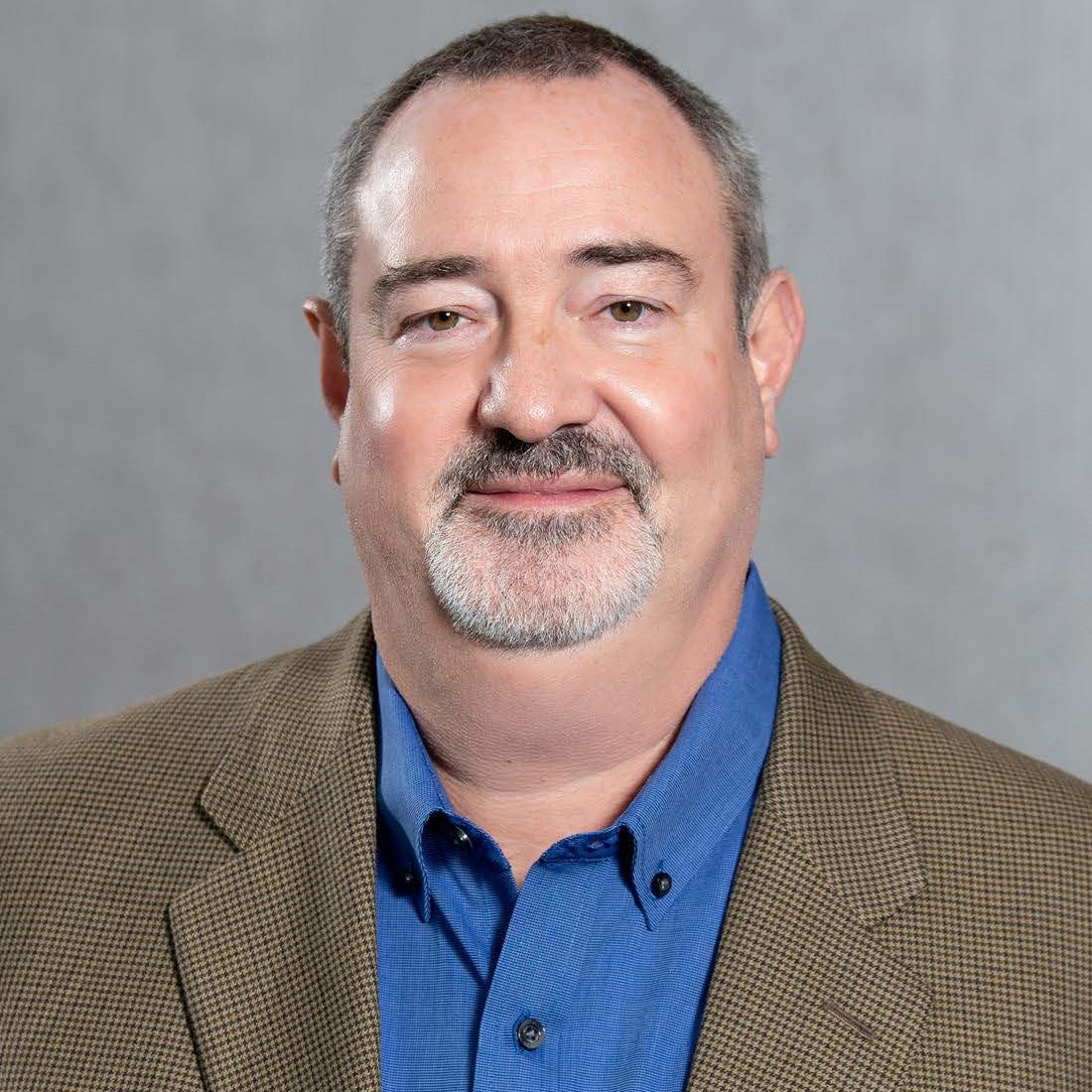 Robert Roos, President, Pronto Network Cooperative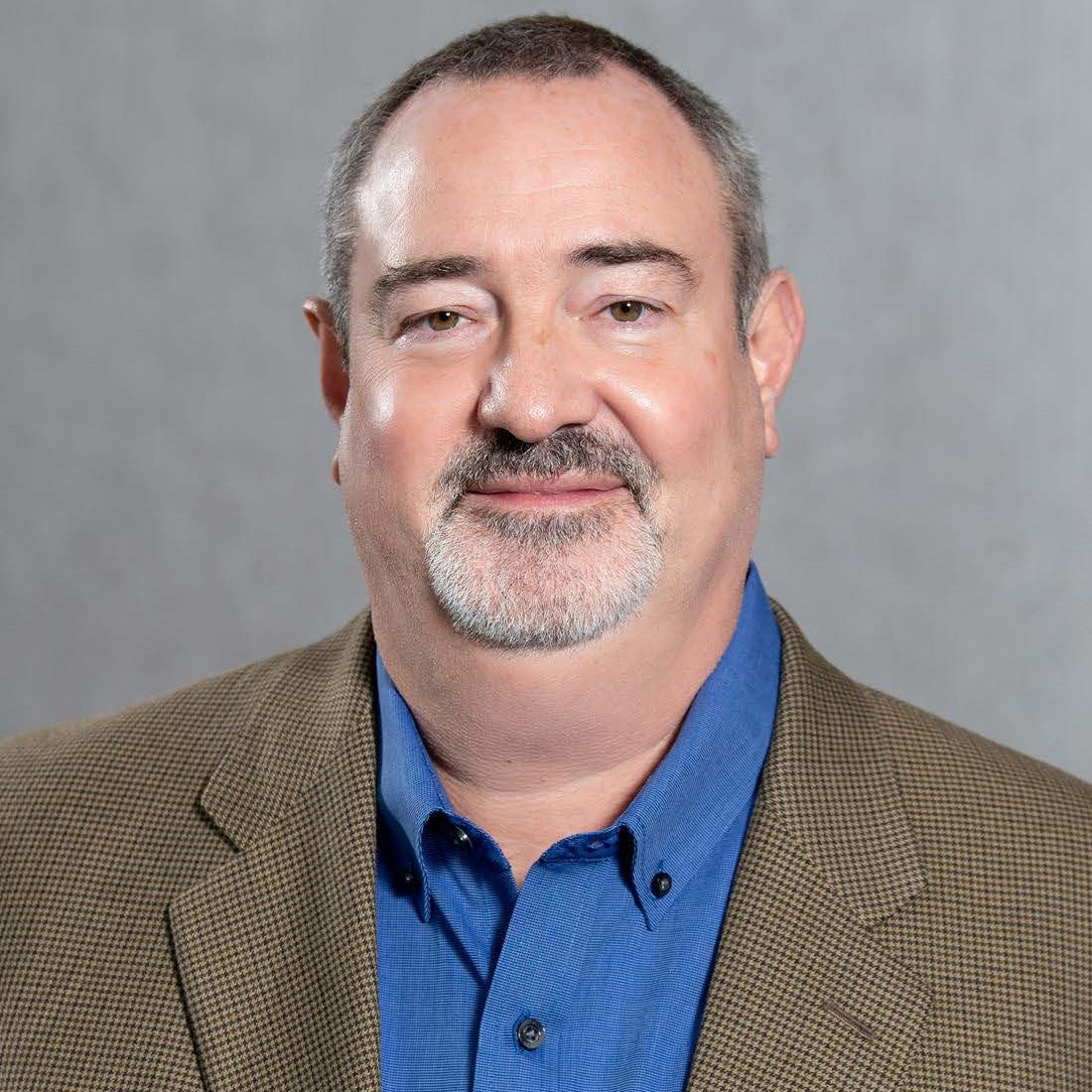 Robert Roos is president, The Pronto Automotive Distribution Network, or simply The Pronto Network. The Pronto Network, a $1.50 billion dollar member-owned program distribution group of over 200 members across North America, was created through the recent merger of The National Pronto Association and The Automotive Distribution Network. Roos has more than 35 years of experience in the automotive industry, most recently serving as president of The National Pronto Association in Grapevine, Texas. His experience includes sales, marketing, technology, operations, and general management of company store and distribution businesses.
Roos is a past board member of Pronto, past AWDA board of governors member and also has participated in many vendor advisory committees. In 2011, he was a recipient of the Pronto Executive of the Year award.
Roos is a graduate of the University of Tennessee.
Topic
Navigating the Aftermarket
I looked at the list of suggestions for the topic for a Mentor Circle and found myself excited for the prospects of participating in this program. How could I possibly limit myself to only one of discussion points? By choosing "Navigating the Aftermarket," I hope to be able to touch on a broad spectrum of ideas and adventures throughout my career that might assist an up-and-coming industry leader. Growing up in this industry and seeing 30+ years of progress and change, I have a wide variety of experience in many aspects of the business. One of the greatest compliments I ever received was when someone told me I was a generalist. I look forward to sharing my thoughts and insights with my Mentor Circle team.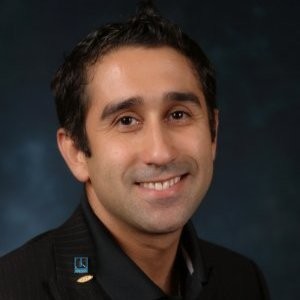 Michael Rukov, Director of Sales, IMR, Inc.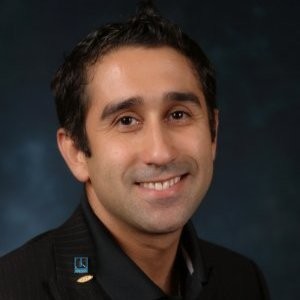 Michael Rukov have been involved in the auto care industry for the majority of his professional career. Over the last 15+ years in the industry his accomplishments included founding the Auto Care Association's Young Auto Care Network Group (YANG), being a chairman of YANG, the Auto Care Association's Education Committee, and most recently CAWA. Since the beginning of his career, Rukov has progressively increased his responsibilities and worked in most of the channels including WD's, manufacturing, manufacturer representatives and data and research. Rukov is extremely passionate about the industry and works hard on showing the future leaders of the industry how important it is to stay involved and connected. Because of his passion, he also is involved in the ACPAC committee where the industry discusses and decides on its next steps in the fight for the Right to Repair.
Topic
Why get involved with auto care industry associations and volunteer your time?
I have been involved in the industry almost since the first day on the job. Because of my involvement and volunteerism, I was able to grow in my career and become a better leader. It's not just being involved, though – it has everything to do with being active and participating.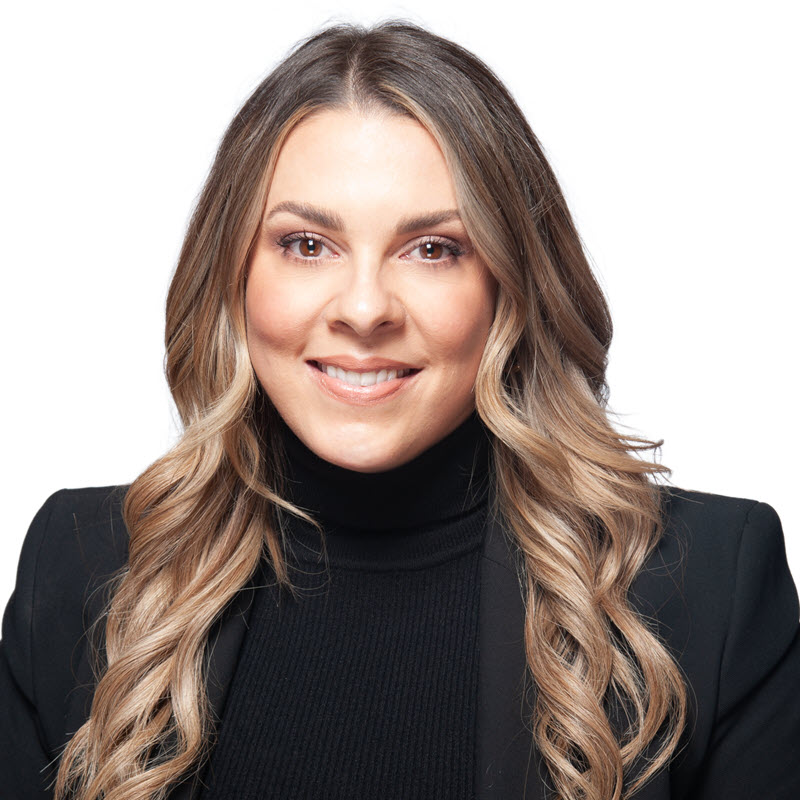 Steffanie Savine-Martin, Executive Vice President, MBE Group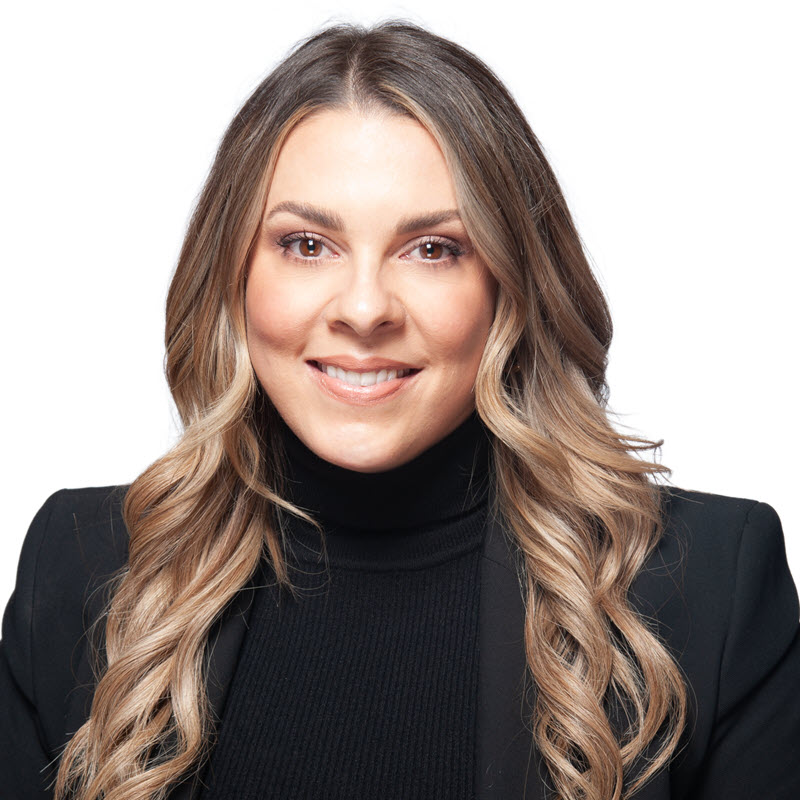 This Detroit-native has engine oil in her blood. The daughter of a UAW-skilled tradesman and driveway mechanic, Steffanie Savine-Martin speaks the language of the Motor City and is truly in her element in the automotive industry. While Savine-Martin's passion is automotive, her talent is branding and storytelling. She brings more than 19 years of marketing experience in the automotive and heavy-duty aftermarket to MBE Group, where her penchant for understanding client needs is evident in her ability to empathize and execute. A true conduit between clients and its account and creative teams, Savine-Martin is a key player in growing client brands, as well as growing MBE Group's business opportunities. Steffanie has a bachelor's degree in communications with a major in public relations from Wayne State University in Detroit, and also earned a Master Automotive Aftermarket Professional (MAAP) designation from the University of the Aftermarket. Savine-Martin has 15 AAPEX/SEMA shows under her belt. She is an active participant in the auto care industry where she has served as chair (2020-2022) and member (2017-2019) of the Auto Care Association marketing and communications committee; member of Women in Auto Care (2013-present), past president (2015-2016), board member (2014-2017) and a member (2013-present) of the Automotive Communications Council. Savine-Martin also served as a mentor (2022) and member (2014-2018) for YANG. When she's not facilitating client relations or putting the finishing touches on an ad campaign, you can find Steffanie, her family and their pups hanging at their home in southeast Michigan.
Topic
Knowing Your Worth
Don't let imposter syndrome hold you back. While becoming an expert takes time, you provide value to your organization during every step of your career journey. Learn how to acknowledge and embrace your growth – and don't be afraid to occasionally brag!
Why Mentoring?
Recruit more experienced employees to help teach and guide them. Not only can a mentoring program boost our bench strength for top jobs but people who learn more on the job are far less likely to quit.
Learn More
Andrew Steczo, Director of Sales, MotoRad
Andrew Steczo is responsible for traditional warehouse distribution, including but not limited to buying groups: Alliance, APSG, and APA. Currently, Steczo is a member of CAWA's Manufacturers Advisory Council (MAC) and the Channel Partner Advisory Council (CPAC) at the Alliance. He is responsible for leading the sales execution and strategic sales growth plan in accordance with MotoRad's vision, values and behaviors.
Steczo has been with MotoRad since early 2016, starting as a regional sales manager for the Southeast region. He also managed and assisted with key accounts such as AI, Uni Select, AAP and NAPA. Prior to working for MotoRad, Steczo worked for 10 years as a director of sales and marketing for the educational/curriculum company Art in History. He transitioned to Standard Motor Products in early 2015 as regional sales manager based in Atlanta, Ga.
Originally from outside the Chicago area, Steczo is a big Chicago sports fan and is also a huge fan of Notre Dame. He currently lives in Atlanta, Ga., with his wife Emily and their three children. In addition to spending time with their children, he and his wife enjoy working on her real estate business. He and his family also enjoy boating, sporting events, traveling, live music and anything that has to do with the outdoors.
topic
Relationship Building - How to connect on a personal level
One of the most crucial steps to building a relationship with anyone is to get to know them on a personal level and find common ground—this also applies to customer relationships. You should move beyond small talk and learn about their interests or aspects of their life that are unrelated to the sale.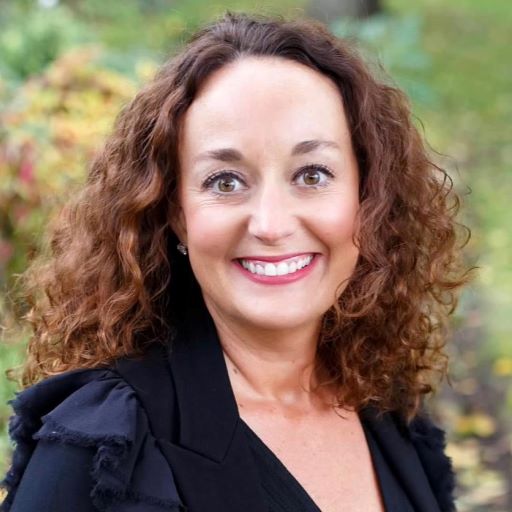 Tammy Tecklenburg, Founder and CEO, dott.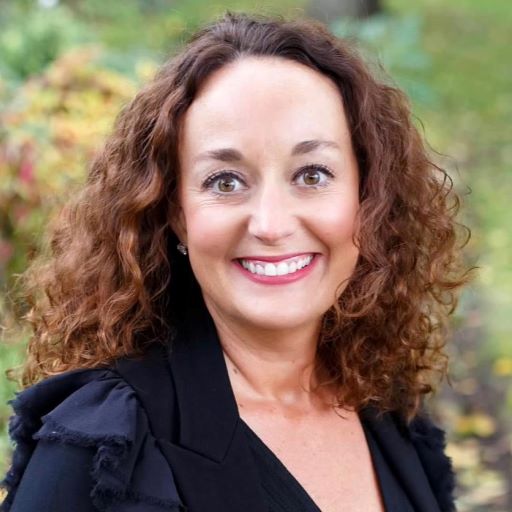 Tammy Tecklenburg, a 25+ year, award-winning champion of diversity, equity and inclusion within the automotive industry, formed dott. as a strategic consulting and services practice to help automotive and commercial vehicle aftermarket organizations and individuals to elevate people, process and profits through "diversity of thought." dott. focuses in areas of diversity, equity and inclusion (DEI); environmental, social and governance (ESG); career development; corporate board recruiting; speaking engagements; supplier diversity; and a brand influencer/ambassador network.
Tecklenburg's career spans leadership roles in Fortune 500 companies and start-ups including Honeywell, Armored AutoGroup, Spectrum Brands and Energizer Holdings.
Tecklenburg served the industry as president, Women in Auto Care, and as a member of the Auto Care Association board; the Center for Automotive Diversity, Inclusion and Advancement (CADIA) board; and the Women in Automotive board. She is certified in leading DEI from Northwestern University, Yale School of Management and CADIA.
Topic
Diversity, Equity and Inclusion
Join me in unpacking diversity, equity, and inclusion (DEI) and embracing "inclusive leadership" practices. When we harness the power of individual differences and perspectives to build "diversity of thought" we become stronger, more effective, and sustainable organizations and leaders.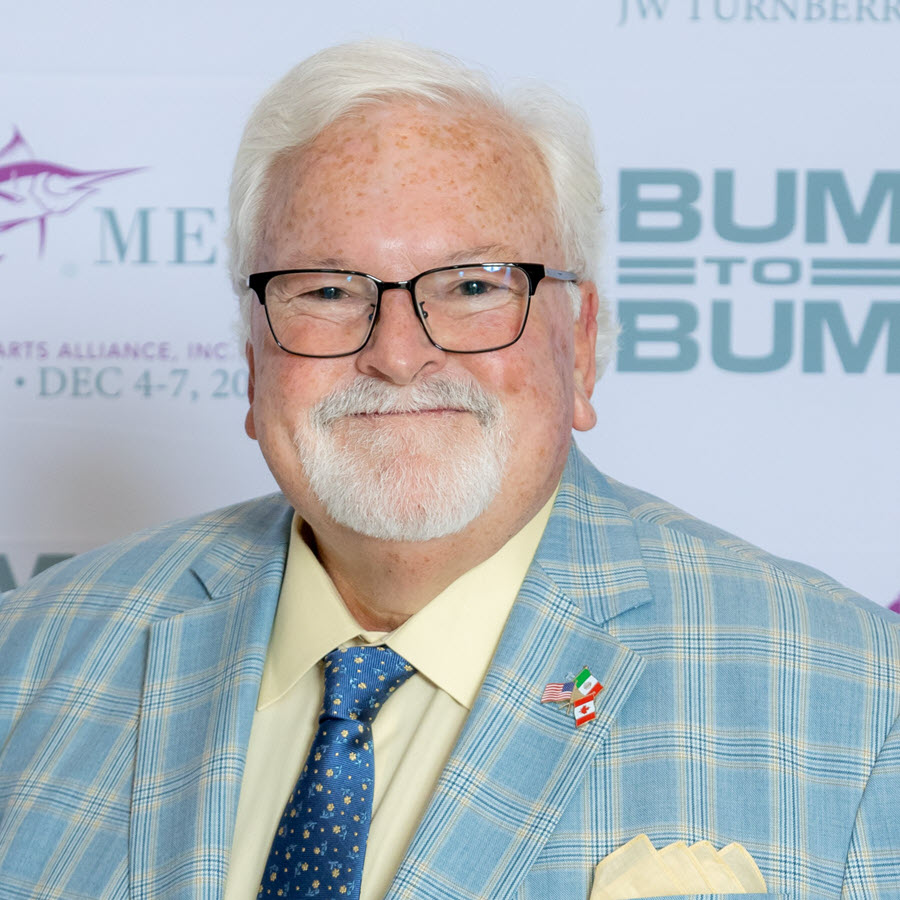 John Washbish, President and CEO, Aftermarket Auto Parts Alliance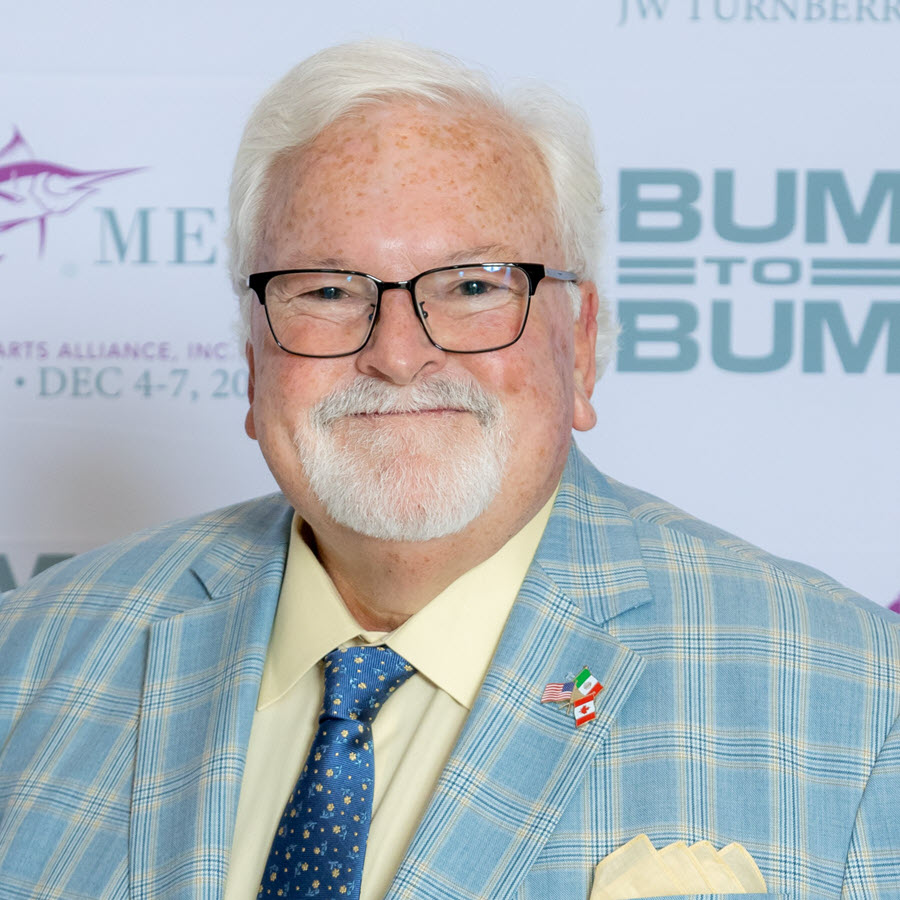 John R. Washbish can only be described as an icon of the automotive and commercial vehicle/heavy duty aftermarket. He is President and CEO of Aftermarket Auto Parts Alliance, Inc., the program distribution group that markets under the Auto Value, Bumper to Bumper, and All Pro brands. His current position represents a return to his roots in auto parts distribution after spending 33 years on the manufacturing side of the aftermarket.
Washbish was born in Miami, Florida, but his family moved to Kentucky when he was just a child. His experience in the parts business began at age eight when he started visiting his family's successful automotive and heavy-duty parts distribution business in Louisville. After graduating from Northwood University with an Associate's Degree in Automotive Aftermarket Management and a Bachelor's Degree in Business Administration in 1975, Washbish began his adult aftermarket career with AEC Universal Joints where he quickly rose to National Sales Manager. In 1981, he joined Michigan Engine Bearings in a similar capacity. The next two decades brought a succession of acquisitions, IPOs and mergers. Washbish, riding the crest of all these activities, had become president of Clevite Engine Parts several years before the company was sold to Dana Corporation in 1998. Shortly thereafter he advanced to the Presidency of Dana's Under Hood Group.
In late 2004, Dana Corporation sold their aftermarket business to Cypress Group, a private equity investment firm. The new company was renamed Affinia Group Inc. and included WIX Global Filtration, Brake Parts, Inc. Affinia do Brazil and Quinton Hazell. Washbish was given dual responsibilities and held the titles of President, Customer Relationship Management (CRM) and President, Under Vehicle Group. He also served as Director on the Affinia Group Inc. board. In July of 2008, he left Affinia and moved on to become Executive Vice President at Aftermarket Auto Parts Alliance (Alliance). On January 1, 2010, he assumed the position of President and CEO of Alliance. His service to the industry includes stints as president of the Automotive Sales Council and National Engine Parts Manufacturer's Association. He has served as chairman of the Young Executive Society and the Manufacturer's Advisory Council of AWDA. He has held seats on the Board of Directors for the Motor Equipment Manufacturer's Association, the Automotive Aftermarket Suppliers Associations and the Automotive Aftermarket Industry Association. He currently serves on the AWDA Council of Governors and is the Senior Vice Chairman of University of the Aftermarket Foundation.
Washbish has been recognized for his leadership with numerous awards, including the Automotive Warehouse Distributors Association Leader of the Year. He is also the recipient of Northwood's Automotive Aftermarket Management Education Award, Outstanding Business Leader Award, and has been recognized twice as the University's Alumni of the Year.
He and his wife Carol have been married for over 45 years and have three children and nine wonderful grandchildren.
Topic
Leadership
You don't have to be a manager to lead effectively. Leadership is one of the best skills to master. It is transferable across roles and is necessary at every level of your career. We will discuss various situational leadership topics and learn from each other's past experiences, failures and successes.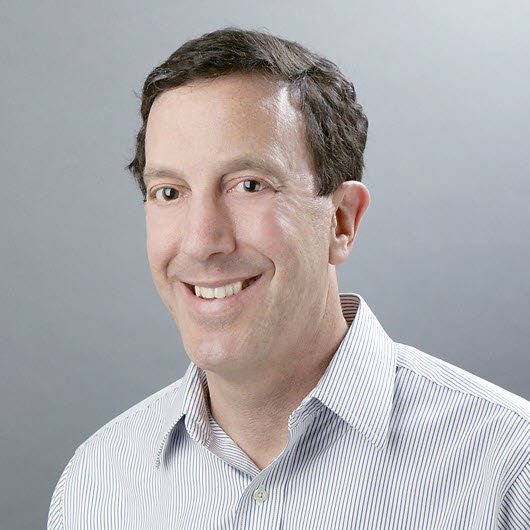 Skip West, President, MAXSA Innovations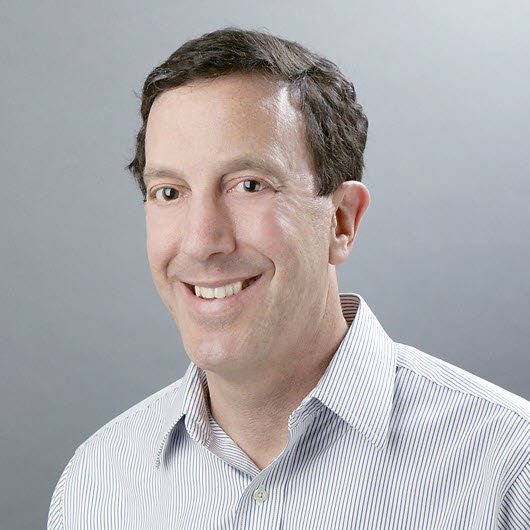 Skip West founded MAXSA Innovations in July of 2003. MAXSA is dedicated to bringing innovative solar and battery powered LED lighting products to market along with automotive parking, organizational, comfort and traction accessories. Products include electronic and non-electronic parking aids, traction mats, a sudden braking rear warning system for the vehicles behind you, car organizational accessories, safety lights and vests, 12 volt heated travel blankets, solar motion lights, solar video cameras, solar flood and flag lights, and battery powered motion lights. MAXSA manufactures in China and Taiwan. The company has grown significantly each year and the product line has expanded from two items initially to nearly 100 currently. Major customers include Amazon, Home Depot, HSN and QVC, Costco, AutoZone, Advance Auto and Lowe's. West received his Bachelor of Arts from Haverford College in 1978 and his Masters in Business Administration from Stanford University in 1980. Before his college graduation, West spent a year teaching in Africa.
In 2016, he was named "Entrepreneur of the Year" by the Consumer Technology Association.
Topic
Entrepreneurism, running your own business, Sales & Marketing, Strategy
I will coach/mentor those who are running a business or have aspirations to run their own business as to how to make it successful.
How It Works:
Each mentee will be assigned to a Mentorship Circle that will meet once per quarter in 2023. Each group will consist of approximately five mentees and one mentor and will be focused on a unique topic. Groups will be assigned during the YANG Mentorship Program Kick-Off Meeting in January.
The goal of these Mentorship Circles is for YANG mentees to experience all three YANG pillars in one program:
Access: The YANG Mentor Pin grants access to otherwise YANG member-only events, including
YANG AAPEX Happy Hour
YANG coffee mixers
YANG Regional Meet-Ups
and more!
Promotion: The YANG Mentor Pin promotes the wearer as a willing mentor to YANG members.
Support: The YANG Mentor Pin, which requires a one-time donation of $100, helps support YANG – a nonprofit entity that relies on support from the industry to carry out its many programs.
Your donation
is a one-time cost of
$100
100% of these funds go to support YANG initiatives.
Networking
Create strong and long-lasting relationships within your circle.
Professional Development
Learn from your peers and also from a current leader in the industry.
Giving Back
Help others in your circle by offering your opinions and perceptions to various topics and situations.
The 2023 program is closed and we will open back up in the fall for 2024 participants
If you have any questions, please contact Mary Ieng.
Please fill out the form to sign up for the program and you'll be contacted in the coming weeks to rank your YIN Circle preferences.
*The YANG Mentorship Program is exclusively for YANG members.
Not a member of YANG? Learn more about YANG and sign-up here.
If you have any questions, please contact Mary Ieng.