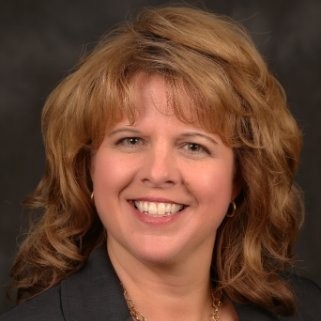 President & CEO
HDA Truck Pride
Tina Hubbard is the President and Chief Executive Officer at HDA Truck Pride. She joined the organization in October 2010, just in time for the merger of Heavy Duty America and Truck Pride Partners, the largest independent merger in the history of the Commercial Vehicle Aftermarket.

Prior to joining HDA Truck Pride, she was the Senior Manager of Commercial Vehicle Sales at AxleTech International. She also spent 18 years with Federal-Mogul in a number of management positions within their Commercial Vehicle division, including National Fleet Sales, National Accounts, Business Development as well as Marketing and Product Management.
A graduate of Adrian College, Tina holds a Bachelor of Arts in International Business. She also holds a Master of Business Administration in Marketing and Management from the University of Cincinnati.
Hubbard currently serves on the Board of the Auto Care Association, the AWDA Board of Governors representing HDDA, CVSN Board, HDAW's JOC committee and is a Women in Auto Care Executive Champion. She has served on the Auto Care Association's Leaders of Tomorrow quest for recruitment, and various committees of TMC Technology & Maintenance Council. Hubbard served as Founder and Chairman of the HDMA Marketing and Sales Forum.
Tina is an active participant in the Adrian College Alumni Board, 100 Women Who Care in Livingston County, and Women of Work Skills. Tina and her two children reside in Brighton, MI. Her son is currently attending college, where he plays Rugby, which generates the need for anxiety medication. Her newest hobby is spoiling her grandson!
Tina is a firm believer in the three phases of your career: Learn it, Earn it, Return it. Now entering that 3rd phase, she is engaged in helping others, as a mentor and advocate for awareness of the commercial vehicle industry and the abundance of opportunities it has to offer.
"I've learned that people will forget what you said. People will forget what you did. But people will never forget how you made them feel. – Maya Angelou