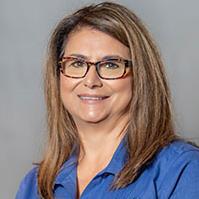 Director of Content
The Pronto Network
Doreen Slayter is content professional with 39 years of experience in all aspects of data content management in the automotive aftermarket. Currently, she is the Director of Content for The Pronto Network.

Prior to joining The Pronto Network, Doreen held a variety of leadership roles in content management. Most recently, she was responsible for the Advance Auto catalog as Director of Content Services, including application, non-applications catalog data, product content, digital assets, and strategic account management. In addition, she led the strategy and execution around Legacy APAL Catalog, the CARQUEST catalog, and the Omnichannel Catalog. Doreen also served as Director of Electronic Catalog Content for WHI, where she was responsible for content procurement, quality assurance activities, supplier relationships, and working strategically across departments. Previous roles where she managed catalog operations and strategy also include Manager of Electronic Catalog Content for AUTOVIA Corporation and Director of Information Services Electronic Content for Triad System.

Doreen is very involved in the automotive content management community and aftermarket industry. She served on the Automotive Content Professionals Network (ACPN) committee for two terms and was the chair for two additional years. This will be her 33rd NCMA/ACPN conference! She was also a champion for changing the name from the National Catalog Managers Association (NCMA) to the current name of ACPN to better fit the changes reflective of the industries. Currently, she is serving her third stint as a member of the Auto Care Association Technology Standards Committee.

In recognition of Doreen's excellence and dedication to the industry, she was named a 2023 AMN Women at the Wheel recipient.