AWDA Recognizes 2022 Industry Award Winners
AWDA's 2022 Art Fisher Award for Excellence in Education Presented to ASE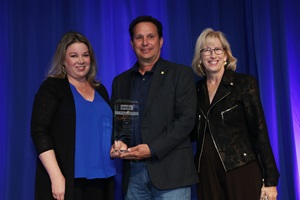 The Aftermarket Warehouse Distributors Association (AWDA), a community of the Auto Care Association, presented the 2022 Art Fisher Award for Excellence in Education, to the National Institute for Automotive Service Excellence, more commonly known as ASE. The award was presented on October 30th by AWDA Vice-Chair Ashlee Arnold at AWDA's 2022 Annual Conference in Las Vegas and accepted on behalf of ASE by Trish Serratore, Senior VP of Communications for ASE.
AWDA's Art Fisher Award for Excellence in Education is presented annually to an aftermarket company or individual that demonstrates outstanding commitment to education and training, either within their organization or throughout the industry. Given in memory of former AWDA Chairman Art Fisher, the award grants scholarships in the name of the award winner to two students enrolled in the automotive aftermarket management program at Northwood University.
Established in 1972 as a non-profit organization, ASE is a driving force in the transportation industry. As an independent third party, ASE upholds and promotes high standards of service and repair through the assessment, certification, and credentialing of current and future industry professionals; and the prestigious ASE Blue Seal logo identifies professionals who possess the essential knowledge and skills to perform with excellence. Today, there are approximately 220,000 ASE Certified professionals at work in dealerships, independent shops, collision repair shops, auto parts stores, fleets, schools, and colleges throughout the country.
That blue seal of ASE Certification signifies that high-quality, technologically advanced professionals work on a shop's staff, showing vehicle owners that they can have trust in the business. ASE Certified Technicians assure customers that the person behind that wrench has more than just basic knowledge about cars and is a master technician who has proven that they have skills and knowledge under the hood, or under the vehicle. It exists as a stamp of approval that can help give consumers confidence that technicians have the proper education and skills to make repairs on a vehicle.
When the ASE seal is displayed outside of a service station, customers know their vehicle is in good hands and will be repaired with the best craftsmanship possible. And that seal of approval is only earned by completing training and passing the tests required to earn it – and these are not just simple tests. Only 2 out of 3 pass the test on their first attempt, and in the interest of continuing education, they must retest every 5 years, as well as have at least 2 years on-the-job experience.
Bo Fisher from Fisher Auto Parts offered: "
Our entire group endorses ASE, as their name is synonymous with training and education. For decades, in every technician flyer we produce, we have shown pictures of two different employees who recently passed their ASE certification test. Given the outstanding efforts of the organization, we are proud to see their achievement of this honor and wish them all of the best over their next 50 years.
"

Aaron Lowe Receives 2022 AWDA Lifetime Achievement Award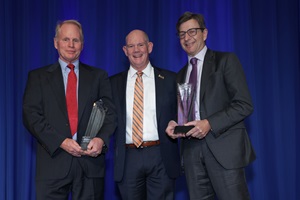 The Aftermarket Warehouse Distributors Association (AWDA), a community of the Auto Care Association, presented its 2022 Lifetime Achievement Award in Honor of Martin Fromm to Aaron Lowe, newly retired senior vice president, regulatory & government affairs for the Auto Care Association. The award was presented by AWDA Chairman Ryan Samuels on October 30th at AWDA's 2022 Annual Conference in Las Vegas.
AWDA's Lifetime Achievement Award recognizes individuals who have, over the course of many years, distinguished themselves through their unselfish commitment to, and high level of performance within, the motor vehicle aftermarket industry. The award is named in honor of former AWDA President Martin Fromm.
Lowe was with the Auto Care Association over 40 years overseeing the Auto Care Association's federal and state legislative and regulatory efforts, focusing on a wide range of environmental, vehicle safety, workplace-health and safety and international trade issues.
Lowe masterminded the Auto Care Association's successful effort in 2012 to obtain enactment of the Motor Vehicle Right to Repair Act in the Commonwealth of Massachusetts. Right to repair ensured that independent service entities have effective and affordable access to the information, tools, and software to work on the highly sophisticated computer-controlled vehicle systems on the road today. He also was part of the team that successfully negotiated a 2013 national agreement on right to repair that is modeled after the Massachusetts law.
More recently, Lowe spearheaded the Association's successful initiative in Massachusetts to amend that 2012 right to repair law in order to ensure that vehicle owners could access and control their diagnostic and repair data that is transmitted from both on-board diagnostic port and wirelessly through telematic systems. Known as Question 1, the initiative was approved by voters in 2020 by an overwhelming 75-25 percent margin – thanks in large part to Aaron's efforts.
Aaron's commitment to the industry went well beyond simply Government Affairs as evidenced by his receiving the Northwood University Automotive Aftermarket Management Education Award in 2003. He was also on the board of directors and steering committee for several aftermarket coalitions aimed at ensuring the economic future of the auto care industry.
This industry would look much different had Aaron Lowe not been protecting our rights for the past 40 years. Aaron will never be replaced however his legacy lives on ever single day in the shops, the parts stores, and the manufacturing plants that supply our industry. Aaron's dedication to our industry speaks volumes as to his character and dedication.
Bill Hanvey, president & CEO of The Auto Care Association said of Lowe's award, "
Aaron's lifetime of work on behalf of the industry has no peer. He has defended our industry for 40 years and has secured the consumer's right to choose where they have their vehicle repaired amongst other significant contributions. We as an industry are indebted to Aaron and there is no more deserving recipient of this award then he.
"

Larry Northup Named AWDA's 2022 Outstanding Leader
The Aftermarket Warehouse Distributors Association (AWDA), a community of the Auto Care Association, presented its 2022 Outstanding Leadership Award to Larry Northup, the recently retired Executive Director of AWDA and Senior Director of Community Engagement for the Auto Care Association. The award was presented on October 30th at AWDA's 2022 Annual Conference in Las Vegas.
Each year, AWDA bestows this prestigious award, formerly known as the "Leader of the Year," on an aftermarket professional who has contributed to the industry in a unique and significant way. The award is named in honor of former AWDA President Jack Creamer.
Presenting the award this year was 2021 recipient Roger McCollum, chairman and CEO, N.A. Williams Company.
In his latest role as executive director, AWDA, Northup worked to encourage and support the re-establishment of the AWDA community's decades-long tradition of leadership within the aftermarket. Since 2004, Northup's efforts for the AWDA community included the integration of AWDA members into all aspects of the Auto Care Association's leadership, including the board of directors; committees; task forces; the association's political action committee; special projects like career promotion, Right to Repair, the University of the Aftermarket Foundation; and many other aftermarket industry advocacy efforts.
Northup's career with the Auto Care Association began in 2000, where he served as a lobbyist for the association's government affairs department and as the staff liaison for the Paint, Body and Equipment Specialists (PBES) community. He served as the head of the association's membership department, where he was tasked with managing AWDA's integration into the Auto Care Association as a community. Northup also managed the association's community engagement efforts for several years, eventually becoming the full-time executive director of AWDA.
In his role, Larry was key to bringing the annual AWDA conference into the fold as part of Industry Week every year in Las Vegas making it truly "Industry Week" for AWDA members and supporting manufacturers alike. Larry was instrumental in bringing the Auto Care and AWDA Boards closer together and that has led to AWDA volunteer leadership within every community for the Association. In addition to that, Larry's advocacy during the pandemic helped establish our industry as an essential service throughout the COVID crisis.
Northup's entire professional career has been dedicated to the service and support of trade associations. Prior to joining the Auto Care Association in 2000, Northup worked for the National Wooden Pallet and Container Association and association management company Inter-Associates. From 1986 to 2000, Northup created and lead his own association management company, Spectrum Management.
"
I had the good fortune of working with Larry for many years. I knew of few people more dedicated to this industry, especially when it came to his involvement with warehouse distributors and AWDA,
" offered 2021 recipient Roger McCollum of N.A. Williams. "
Larry worked with a passion that was contagious and made those around him better for knowing him and working with him. He deserves all the best in retirement – and this industry will not be the same without him.
"

Todd Leimenstoll Receives 2022 AWDA Pursuit of Excellence Award
The Aftermarket Warehouse Distributors Association (AWDA), a community of the Auto Care Association, presented its 2022 Pursuit of Excellence Award to Todd Leimenstoll, president and CEO of Auto-Wares Group of Companies. The award was presented by AWDA Officer Dan Hanson II at the association's 2022 Annual Conference on October 30th in Las Vegas.
Established in 1983, the Pursuit of Excellence Award is presented exclusively to an AWDA member for special achievement and for the setting of high standards as an example for others to follow, in business and in volunteer or advocacy efforts.
Leimenstoll joined Auto-Wares in 1982, just six years after the company's founding. Based out of Grand Rapids, Mich., Auto-Wares boasts roughly 300 corporate and independently owned stores and services nearly 700 Auto Value, Bumper to Bumper, and Confidence Plus Certified Service Centers across five states.
As the president and CEO of one of the leading warehouse distributor companies in the Midwest, Todd Leimenstoll has supported and promoted dozens of educational opportunities for thousands of aftermarket personnel in his nearly 40 years in the industry. His company's crowning training achievement, the annual Tech Expo, caters to thousands of industry folks, but Leimenstoll's commitment to education extends far beyond the popular expo event.
Within Auto-Wares, Leimenstoll has fostered a culture of learning. Employees are subject to frequent training course requirements with official assessments and measurable goals. Auto-Wares workers know how to move up the ladder and are given ample resources to get there, including internal and external courses, a variety of scholarship opportunities, and plenty of involvement with the Aftermarket Auto Parts Alliance, Inc.
Todd's success can be measured by a few of his guiding principles:
Always treat customers, employees, family, and friends as you would want to be treated
'People do business with people' will always remain the foundation of Auto-Wares and the Aftermarket
You can't fake caring – it shows in all you do and will bond the trust of your team and customers
Make sure decisions are mutually beneficial to drive growth
Answers start in the streets, never quit asking and learning from customers and teams
Focus on providing teaching, training, and "building the bench" with your team to create personal and professional growth opportunities
Commit to the training and education of the business owners and technicians we serve


Leimenstoll is also active within the greater industry. He and the Auto-Wares Group have hosted multiple YANG meet ups to foster aftermarket development and growth. He supports ACPAC and has been a loyal AWDA Conference and AAPEX attendee for many years. Leimenstoll recognizes the responsibility he holds overseeing such a substantial company, he understands that a commitment to education and training is key to both his success and the company, and he's willing to back that commitment with the resources needed to get the job done.
John R. Washbish, president & CEO of the Aftermarket Auto Parts Alliance said, "Todd brings an incredible amount of energy into any project he undertakes. At the same time, he is focused on always doing better; always improving the experience and always 'coaching, guiding and advising' his fellow employees and customers to accelerate their performance. He is passionate in his aftermarket "Pursuit of Excellence!"
To learn more about the AWDA Industry Awards and to view previous winners, visit
autocare.org/awda.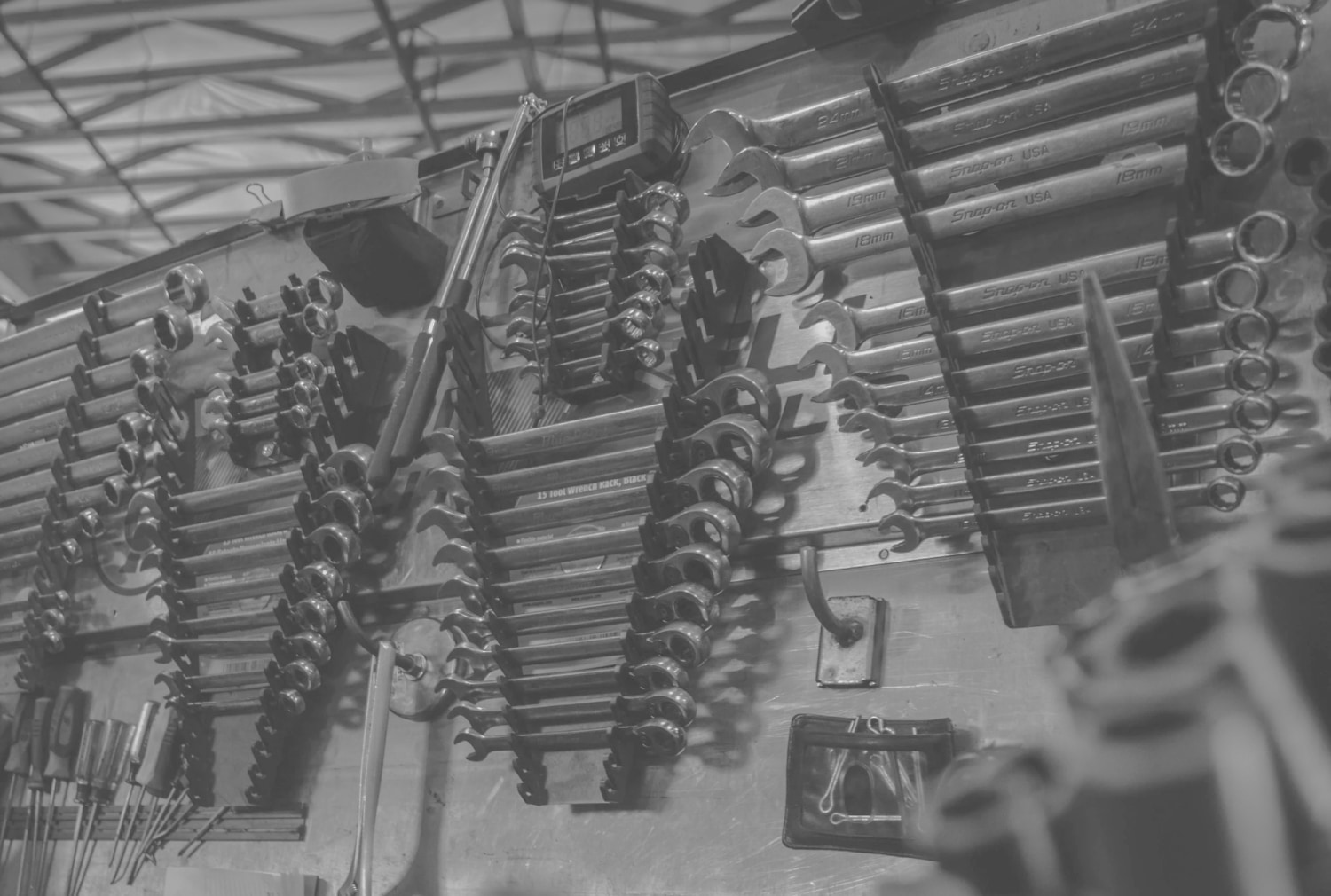 Mike Chung
is director, market intelligence at Auto Care Association. With more than a dozen years of experience in market research, Chung provides the industry with timely information on key factors and trends influencing the health of the automotive aftermarket to help businesses throughout the supply chain make better business decisions. Chung has earned degrees in chemical engineering, environmental health, and business administration. He can be reached at michael.chung@autocare.org.

Welcome to the new YANG Effect! Your one-stop quarterly newsletter for all things Automotive Aftermarket contributed to and written by under-40 industry professionals.
More posts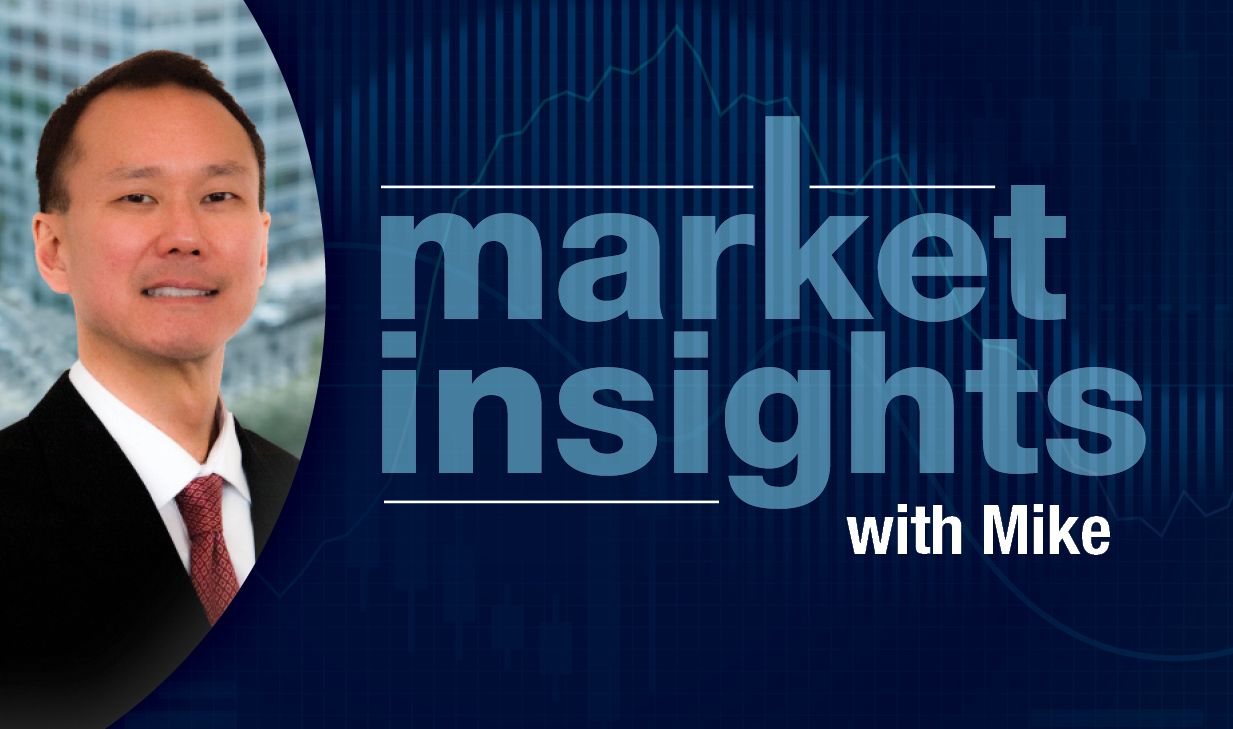 Market Insights with Mike is a series presented by the Auto Care Association's Director of Market Intelligence, Mike Chung, that is dedicated to analyzing market-influencing trends as they happen and their potential effects on your business and the auto care industry.
More posts
Subscribe to updates
Want to stay updated on Auto Care Association initiatives, tools and resources?