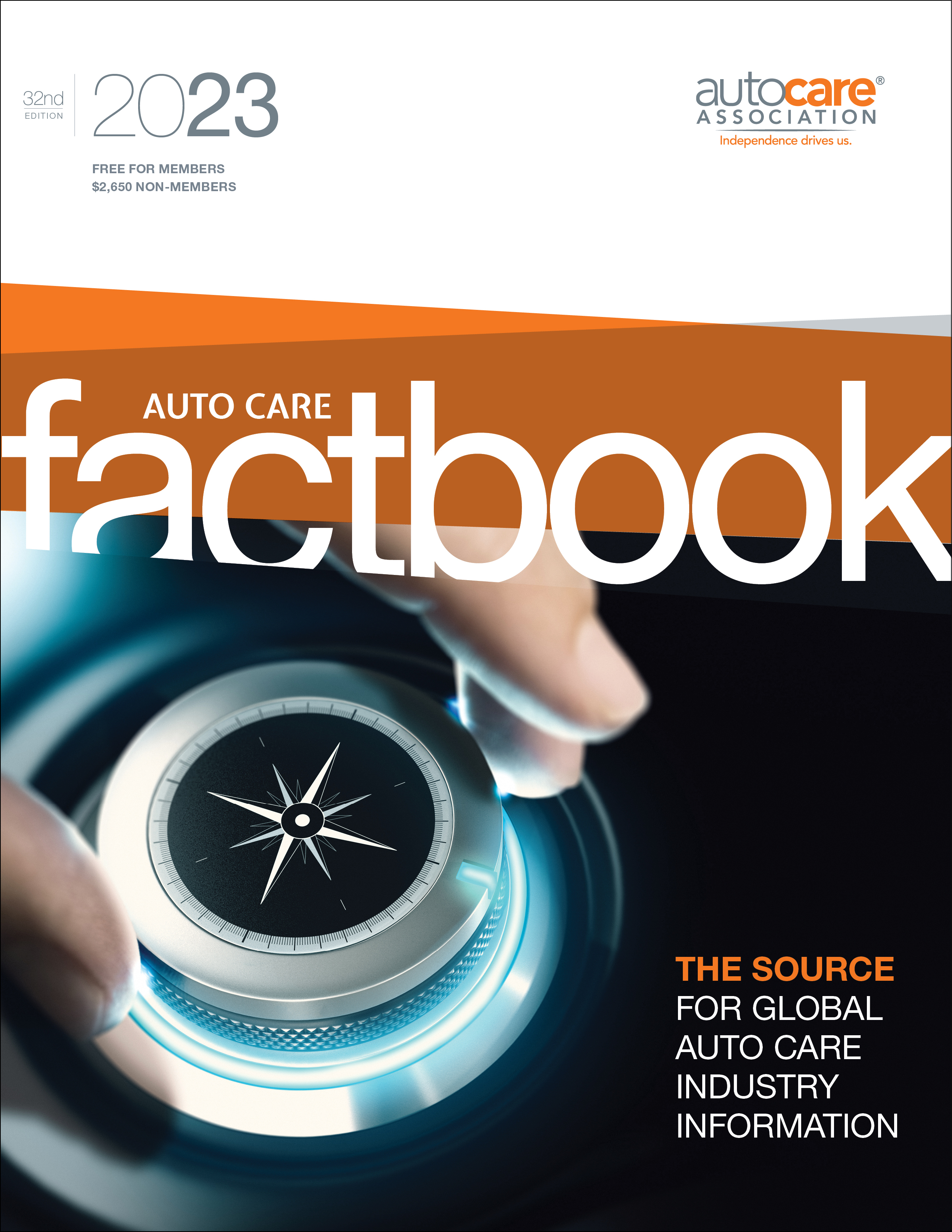 The award-winning Auto Care Factbook provides a comprehensive overview of the entire auto care industry and includes many features such as downloadable charts, tables and graphs, live embedded hyperlinks and bookmarks.
The 32nd edition has expanded sections on e-commerce, EV adoption, collision metrics and medium/heavy duty vehicles. The Factbook also includes access to interactive, up-to-date economic and industry indicator data via our TrendLens™ platform.
In our most informative Factbook yet, readers will find:
E-commerce – comparison of return rates for automotive parts vs other industries to inform of the importance of fraud protection and product information accuracy; a deep dive into China's online-to-offline e-commerce ecosystem, including case studies of companies who have successfully positioned themselves in this burgeoning segment.
Collision industry metrics – average collision repair costs and stats related to the number of parts, labor related costs, and origin of replacement parts; also, average costs for the top 50 components in six selected categories; monthly number of collisions inferred from telematics data;
Electric vehicle mileage statistics and near-term adoption forecasts; OE parts installed on electric and plug-in hybrid electric vehicles;
Historical and forecasted average materials content and vehicle weight for light vehicles; tool and equipment sales growth for light vehicles;
Reclassification of age groups in our replacement rate data section to reflect an aging VIO;
Highlights of the Mexican (now including powersports), Bolivian and Colombian aftermarkets, including VIO, top selling vehicle, and EV adoption stats; and;
Guidelines on how to use TrendLens™ to interactively compare data series with our trend comparison tool.
Select your role and start exploring the factbook
Top searches
Search is the best tool to find key pieces of content across Factbook.
Looking for anything in particular?
Our search tool is located on the top-right corner on any page of your digital publication to highlight all different pages your search term is found.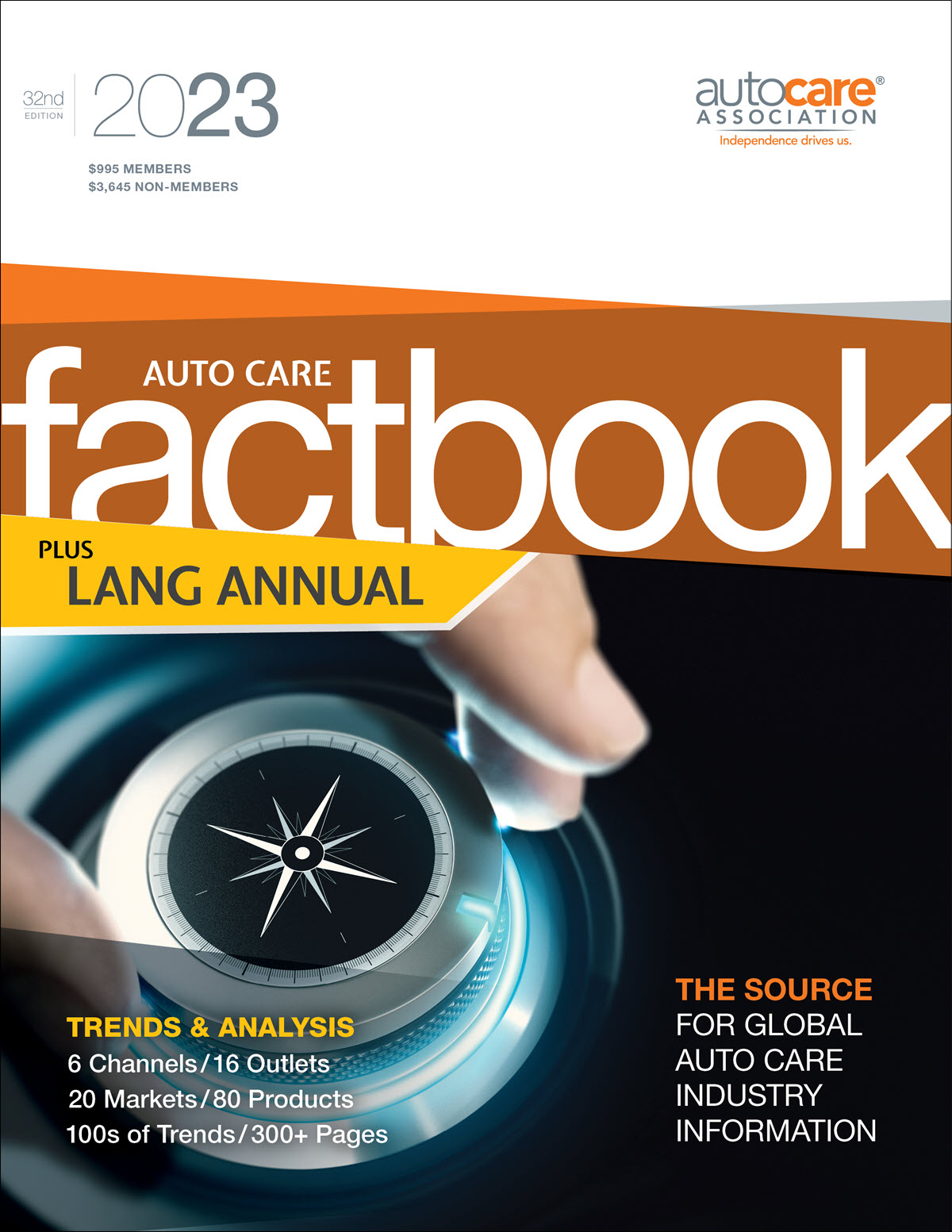 2023 Auto Care Factbook and Lang Annual
The only publication of its kind, this report includes the Auto Care Factbook plus the Lang Aftermarket Annual. This digital version includes data on light vehicle sales volume for 80 key aftermarket product categories, sales percentage growth, light vehicle product growth and much more.
Trends and analysis:
20 Markets
80 Products
100s of Trends
300+ Pages
During the purchase process
, purchase on behalf of your company and "Annual Global Revenues" does not apply.
frequently asked questions
What is the Auto Care Factbook?
What is the Auto Care Factbook and Lang Annual?
Where can I find part replacement rates, product sales data, industry trends and other crucial data?
Do members receive a complimentary copy of the latest Auto Care Factbook?