The YANG Effect October Edition
NEW YEAR. NEW YANG EFFECT.
The YANG Effect newsletter is your quarterly "pit stop" for all things Automotive Aftermarket contributed to and written by under- 40 industry professionals. This issue is dedicated to YANG's new advisory council and to all of YANG's members. We encourage you to participate in the polls posted throughout this newsletter and take advantage of opportunities to engage with YANG members and mentors.
Content Contributions are always welcome! Keep us updated on your career and company endeavor. Learn More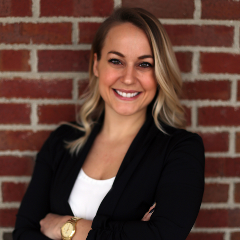 Letter from the Chair
Greetings YANG,
We have entered a new fiscal year with a new council, new goals and new challenges. This year we are focusing on making the benefits of YANG available to any under 40s in our industry that want them. We realize that not everyone is able to travel or attend physical meetups right now, so in addition to some in-person events and meetups, we are working to bring you more online content and more digital networking opportunities and events. Despite any outside circumstances that might come our way, there will be no shortage of opportunities for our members to engage this year, but I want to encourage YOU to take new steps too.
We will provide the opportunities, but it is up to you to take the initiative to get more involved and get the most out of your time with YANG. Join us! Get on a subcommittee, host a meet up, ask your company to become an annual sponsor, encourage your colleagues to become members, apply for the scholarships, get on the council! The more you give, the more you receive in this association of your industry peers. I believe we have an incredible year ahead of us, I look forward to networking and learning with you all!
Jacki Lutz
2021-2022 YANG Chair
WELCOME ABOARD!
New YANG Advisory Council Members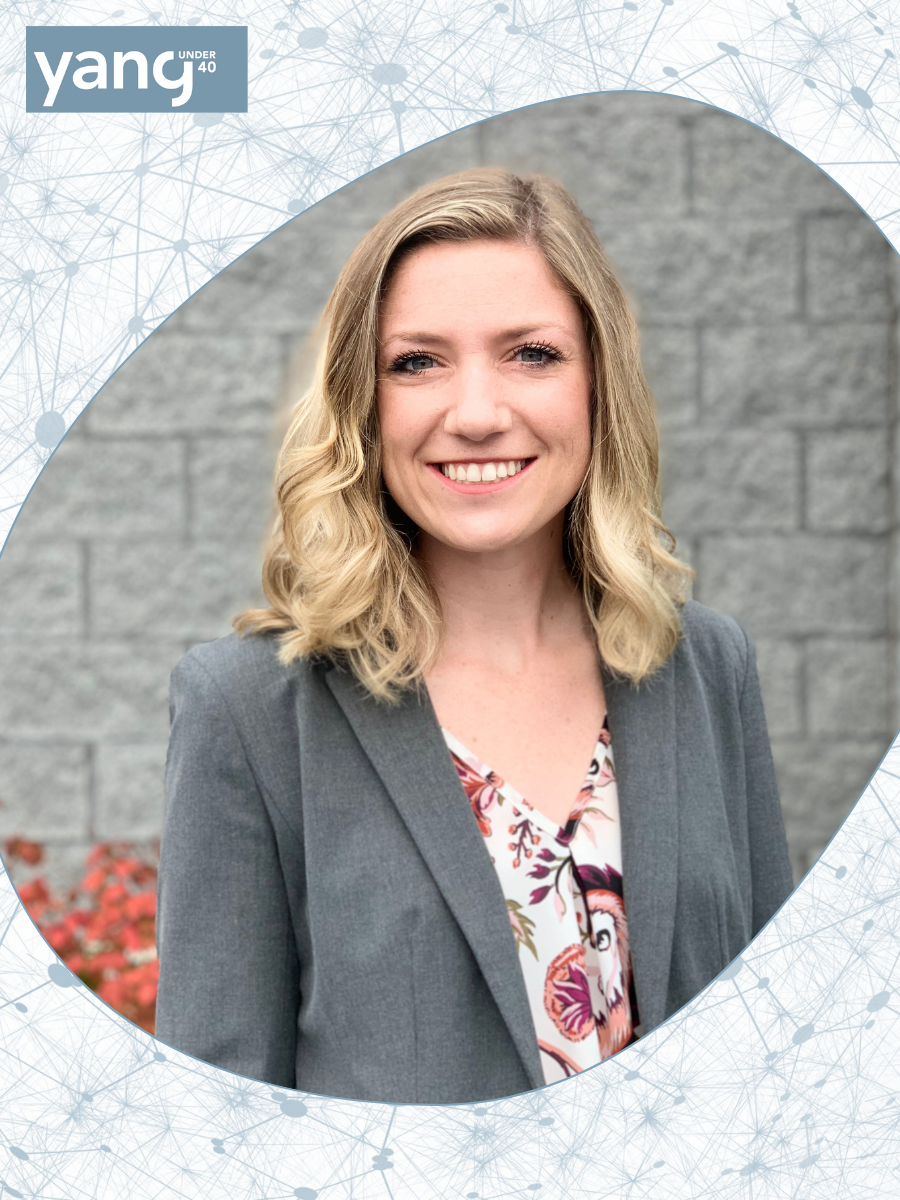 Grace Hovis
Marketing & Training Director
Hovis Auto & Truck Supply, Inc.
Grace began her career in the automotive aftermarket at a young age, pushing a broom in the warehouse of her family's business, Hovis Auto & Truck Supply, Inc., a 17-location warehouse distributor in Western Pennsylvania. Throughout high school and college, she worked multiple positions within the company from stocking shelves and picking parts to working as a store counterman and shadowing salesmen. Since then, she went on to earn her BS in Entrepreneurship from Grove City College and began her professional career as Marketing & Training Director of Hovis Auto & Truck Supply, Inc in 2019. Grace has grown up attending industry events and now serves on the Auto Care Association's Education Committee. Being a part of the third generation to enter her family's business, Grace has a strong commitment to building the next generation of the aftermarket.
In her free time, Grace enjoys traveling and hiking national parks as well as spending time with her family and dog Sheamus.
Fun Facts:
Enjoys country line dancing
Is a proud Pittsburgh Penguins Hockey fan
Loves snow skiing and hiking (especially out west)
---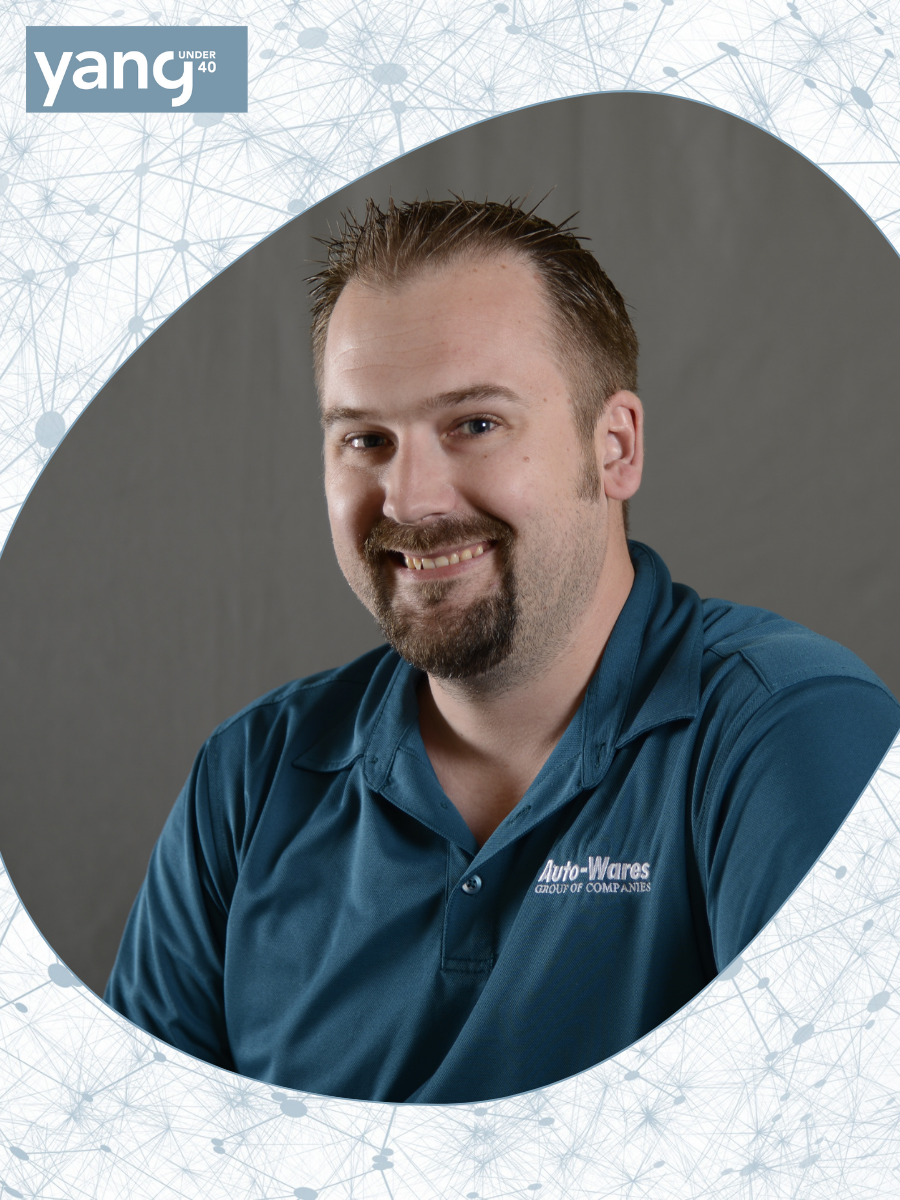 Michael Hellenberg
Technical Director
Auto-Wares Group of Companies

Michael brings his 19 years of experience in the Automotive Aftermarket to the YANG advisory council. His current role is Technical Director at the Auto-Wares Group of Companies. Michael graduated from Northwood University with a Bachelors in Business Management – Automotive Aftermarket in 2017. The Automotive Aftermarket is in his blood, 3rd generation to be exact. His life revolves around his family first, his wife Nicole and their 3 children. He contributes his success in his career to his father and the constant hunger to learn/educate others. Goals of becoming a senior level executive in the business that he loves, Michael plans to continue learning, promote, educate, and help others in fulfilling their careers in the Automotive Aftermarket.
---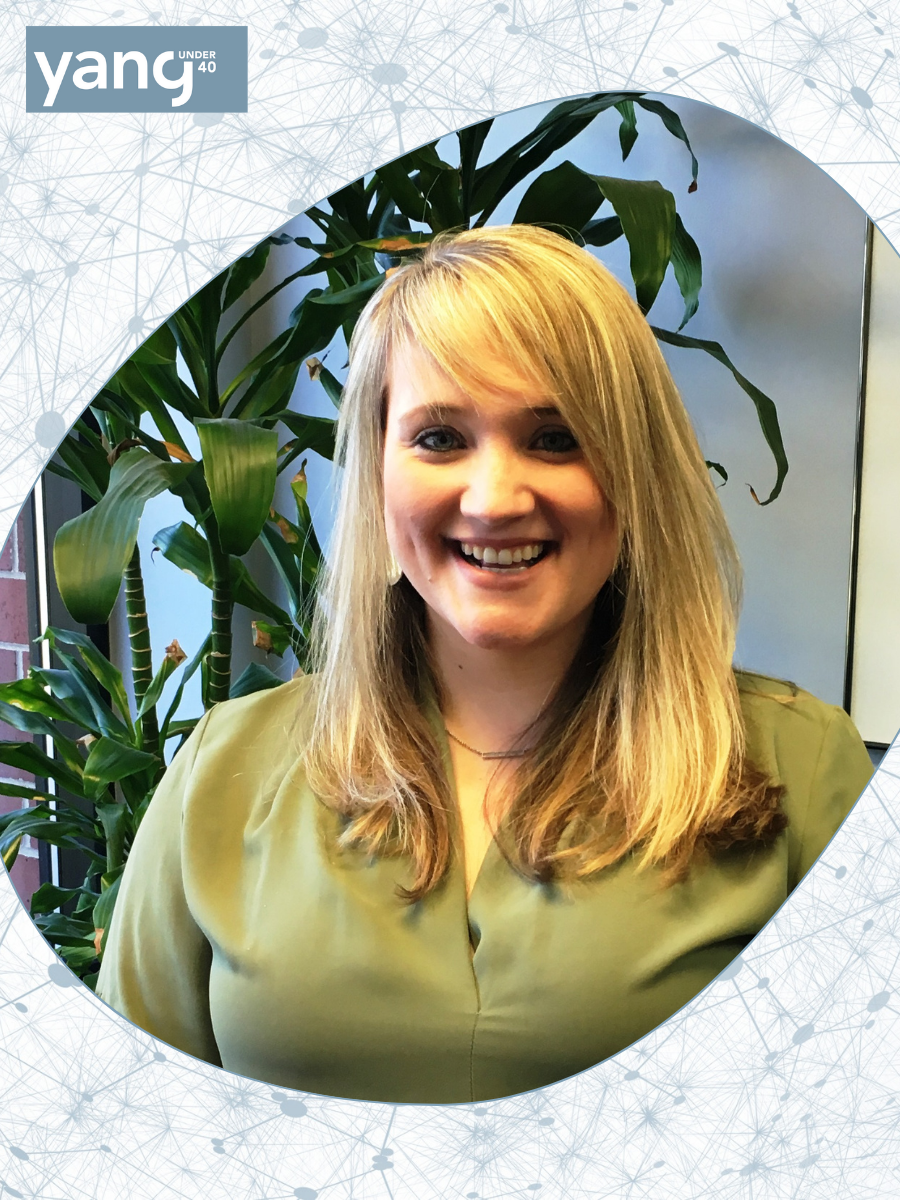 Meagan Moody
Manager of Ecommerce Channel and Marketing Communications
ZF Aftermarket

Meagan Moody manages the ecommerce sales channel and strategic marketing activities in the United States and Canada for ZF Aftermarket. Joining the company in 2011, she has always had a primary focus on the automotive aftermarket division while supporting other business units across commercial vehicle, on and off-highway and industrial.

In her role, Moody manages the daily ecommerce sales activities as well as driving the overall marketing communications strategy and brand placements of ZF brands, including Lemförder, SACHS and TRW.

Moody is proud to have been exposed to the root of our industry from the independent jobber and service side, working through high school at a parts store which her grandfather had started in the mid-60s. Continuing her grandfather's work, just in a different manner, is something that keeps her tied to this industry full-heartedly.

In addition to her management roles at ZF Aftermarket, Moody is heavily involved across the industry in multiple association committees and boards. She holds a past president role at the Automotive Communications Council (ACC), current Auto Care Association MarComm Committee member, YANG council member and member of the Automotive Aftermarket Suppliers Association's Marketing Executives Committee (MEC), AAPEX Events Committee and Modern Industry eXpertise (MiX).

Moody graduated from Drake University in Des Moines, Iowa, with a dual-B.S.B.A in marketing and international business. She also holds a M.S. in integrated marketing communications from Northwestern University.

In her free time, Moody enjoys spending time with her family and working on house projects inclusive of refinishing furniture and interior décor projects. When time allows, she also enjoys traveling and spending time at the range with her dad.
You Can Sit with Us
Every summer, YANG's leadership turns over as advisory council appointees complete their 2-year term. As a champion for diversity in the aftermarket, the YANG advisory council represents all levels of distribution and professional tenure. Your YANG advisory council is passionate about the longevity and betterment of the auto care industry and dedicated to recognizing and supporting young professionals in the industry through opportunities for professional development, mentorship, and networking.
YANG Advisory Council applications are solicited annually in Q2. Applicants must be current or past YANG subcommittee members with regular engagement at YANG and industry events.
Take a Seat with a YANG Subcommittee:
Communications
Engagement
Events
Click here to apply
ICYMI, YOU SHOULD KNOW...
Legislative Update
As future leaders, we need to keep up with legislation to know when to educate (1234yf), when to fight (Right to Repair), and how to discuss what's next (electrification). Luckily, we have an industry that's willing to fight for us.
R1234yf is the New R134a
Per the EPA, "...by model year 2021, the MVAC systems in newly manufactured light-duty vehicles in the United States will no longer use HFC-134a."R1234yf has a similar chemical makeup to it's predecessor, R134a, with a significantly lower Global Warming Potential (GWP) rating. What's the catch? R134a and R1234yf are not interchangeable and will require separate service equipment to prevent cross contamination. (Servicing Equipment Standards)
Massachusetts Says "BRB" on Right to Repair
Right to Repair passed in Massachusetts in 2012, however, it didn't have a provision for telematics and computerized data (Verge). The issue hit the ballot again in 2020, passing by a wide majority. However, associations representing new vehicle manufacturers are suing over the bill claiming that it will cost millions of dollars and stunt technological advancement (Aftermarket News). The Aftermarket has a large stake in ensuring vehicle data remains in the consumer's control (Right to Repair). The ruling expected on September 20, 2021 has now been delayed (again) to allow the courts to focus on more pressing matters related to COVID-19.
Rock Down to Electric Avenue…
Infrastructure Investment and Jobs Act- H.R. 3684
Emissions standards force new vehicle manufacturers to develop and implement new technology to make cars more efficient. This leads to new technology on cars that can bring opportunities (parts proliferation) and challenges (new tools and training for repair). The Infrastructure Investment and Jobs Act lays the ground work for a more electric car park and establishes the infrastructure to handle it (Sec 11401 and 40431). Related bills even incentivize government vehicle fleets (federal, state, and local- Sec 1622) to become more environmentally friendly— in this case electric. Additionally, the bill calls for DOT's to establish a pilot program: a national per-mile user fee for consumers, which could possibly have a negative effect on the Aftermarket if ever fully implemented (Forbes). The bill has passed the House and Senate and now needs Presidential approval.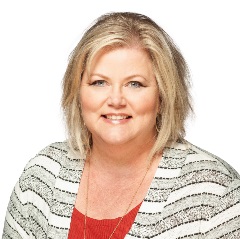 AND, HOW DOES THAT MAKE YOU FEEL?
Candid Thoughts from Your Shops - An Interview with Kim Auernheimer, CS Automotive, Owner
What direct impacts has legislation had on your shop?
The rising cost of doing business.


Who should own a vehicle's data, the new car manufacturer or the consumer? Why?
Definitely the consumer! I recently read an article in the New York Times that cited the consulting firm McKinsey that "A car can generate about 25 gigabytes of data every hour and as much as 4,000 gigabytes a day, according to some estimates. The data trove in the hands of car makers could be worth as much as $750 billion by 2030". The data on your car can determine your habits...where you shop, where you visit, where you spend your time. Your car can even share data like how much you weigh (even when you lose or gain weight!), what music you listen to, and (heaven forbid) your driving ability or lack thereof! This data is shared with marketing firms, insurance companies, and the like. Your vehicle data teamed up with your cell phone data...Big Brother, are you out there? Yes, he is!


Do you see infrastructure improvements speeding up the growth of electric vehicles? How?
At this time, EV's are limited to cities, however, with growing accessibility to charging stations and increased charging times, the popularity of EV's is inevitable. With the threat of the per-mile user fee looming, it is imminent that the government will rapidly increase the EV charging infrastructure, reducing gas vehicle usage and thus impacting our business.


What sources do you use to 'stay in the know' about legislation?
Auto Care Association has been my go-to to keep updated on current legislation matters. I believe that trade magazines have been very instrumental in introducing matters/issues/news however Auto Care gets in and breaks it down in a deep and informative way.


How can distributors and manufacturers help shops navigate new vehicle technologies?
Distributors have a key position in helping the Independent Shop Owner by offering technology and training at an affordable cost. With sales, comes parts/supply purchases (Analogy....teach a shop to fish, the shop will fish more and the distributors will be fed!).


How is your shop adjusting to 1234-yf?
We have purchased the new 1234-yf equipment, since the 1234y technology has been in place, we have only had one vehicle that has required the machine for Air Conditioning Repair. However, we have been forced to spend money on a machine that we may or may not need for quite some time as we may not really start seeing those vehicles in our shops with Air Conditioning issues for some time. In addition, this technology will require additional training at an expense to our shop. It will be more expensive for the consumer as the Testing options will be reduced and more complicated due to the regulations. The materials are more expensive and labor times will be longer. Slightly flammable.


Is new vehicle technology viewed as a hindrance or an opportunity?
Like with any new technology, in the beginning, it is always a hindrance due to lack of familiarity, restricted service information, and limited part/equipment availability. However, progressive shops that fight to gain knowledge and seek out resources have an opportunity to rise above those that don't. Sadly, with over 18,000 shops across the US at various stages of success, many shops may not be in a financial situation to afford the training and technology to get the head start, causing struggling shops to fall even further behind. We are fortunate to be in a position to be able to keep ahead of the curve, but not all are!
You've Been There Before, Too?
Ask anyone within the aftermarket and they'll tell you that the best thing about the industry is the family-feel; we all truly care about each other. That's clearly evident if you've ever asked a YANG mentor for advice. They're candid, honest, and always willing to help. Often times the hardest thing about talking to a mentor is knowing what to ask. Each YANG Effect we will be conducting an interview with one of our mentors and hopefully giving you a road-map of things to ask your industry mentor. If you'd like to contact a YANG mentor, click here.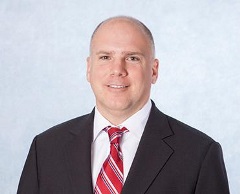 Below is a Mentor Conversation between new council-member Meagan Moody and her mentor Mark Cali. Mark is Head of ZF's Aftermarket program in the US and Canada.
What were some of the "scary" industry changes that you've seen in your career (ie legislation changes-MPG goals, TPMS implementation, changes in Freon, fuel injection)? How did the industry react?
I wouldn't use the term "scary," instead I'd use "challenging" for this example. The Aftermarket has changed over the decades from have extraordinary poor quality suppliers and quality suppliers to having most suppliers now offering quality product. The days of large OE suppliers sitting down and waiting to come to us because we simply have the best product is over. The product being made now is high quality product, we've had to change our strategy to compete, often times lowering profit expectations. This also has a positive impact in that it forces us to be innovative, develop new products that people want and we can charge appropriately for.
What do we need to do to prepare for industry changes like EV's?
We'll learn as we go with this topic. Everything is so new and coming so fast, I believe our biggest challenge is knowledge and training to start. We need qualified trainers. From there, they better be willing to travel or utilize everything social media has to offer because all installers will need this information.
What personal/professional development do you suggest?
Take on whatever role is offered that you can see yourself having interest in, challenge yourself, listen, and read a lot. I've had many roles in my career so far and each provided me with perspective, a challenge, and credibility so that I can not only make the right decision, but I have credibility doing so. I would also caution taking any role that is offered, it must be of interest. If you're not passionate, you'll likely fail or be miserable. It's important to listen. Too often I experience people who wish to tell me everything they know, wow me with information. Instead, God gave us 2 ears and 1 mouth for a reason, remember that. Finally, read some leadership books, change related books, and see what you can employ. I read a book long ago that was written even longer ago by the gentleman who started Gannett (USA Today). Not only did I learn that I wouldn't want a boss like him nor did I want to be that type of leader, I learned a great saying that was listed toward the end of the book…in your 20's work as much as you can, in your 30's learn as much as you can, in your 40's earn as much as you can, 50's lead, 60's teach and 70's get the hell out. Great advice and I've modeled my career after that.
What role did continuing education play in your career?
Years ago I earned my MBA, going to school every Thursday night for 4 years while also have a small child at home. It was not easy however the perspective I learned, the discussions with classmates, and strategic way of thinking was essential for me to take on greater and greater leadership roles. Education has always been a key cornerstone of my career and often encourage anyone on my team to continue to further educate themselves, whether in a formal setting or otherwise.
Do you have suggestions on how to get more involved in the industry?
Start by going on industry websites such as Auto Care or MEMA and learn about the committees. There are contacts there that can be called to discuss your participation. Even if participating simply means showing up and listening in, there is much to be learned about the Aftermarket.
What is the most challenging part in becoming an effective leader?
First, understanding that you're now a leader. We go through our 20's and into our 30's perhaps with a strong desire to manage. We don't know always why, it's just what we've been taught – get to be a manager, earn more money, and tell people what to do. That isn't leading. I recognized I was becoming an effective leader when I'd speak, people were not only engaged, they wanted to follow. How do you get to that point? Refer back to my list of what to do in your 20's and 30's. It's not rocket science, work hard, listen, learn, have a positive attitude and good things will happen.

How do you manage different personality types in a professional setting?
Keep calm, breathe. Understand who is in the room, levels, reason for being there, and what they're hoping to get out of it. This is essential for a successful sales person and these principals are really key for anyone who wants to lead a high level project. Not everyone will get along, however understanding who each person is and what their purpose is will allow you to adjust your way of directing. You can't tell everyone to "just do it." Some will need that, others will need to convinced.
What are your thoughts on WFH v in the office?
I'm on the flexible side. I enjoy seeing my team but that's because it fits my personality, I like being around people. I do see a point that we lose that ability to have a water cooler talk if we're not in the office, and that point is very valid. However, if I have a thought, I get on Teams and talk to the person anyway, I don't need a water cooler or coffee maker to talk to someone, just may take a bit more effort. I don't have a problem with my team working from wherever they want full time. I would like to have the team come to the office 1x per month just to see each other in person and touch base.
I Get a Little Better Each Day
If you're not getting better you're getting worse, right? YANG wants to ensure that our industry is full of young leaders with the best skills and support possible. This section is dedicated to personal and professional development. If there's a topic you'd like covered or you have a learning module to submit, click here.
Conducting a successful virtual meeting: Tips and Techniques
We've all had to readjust how we conduct business. Having a firm handshake and great eye contact has been replaced by leaving yourself on mute and dressing to be on camera. Here are some tips to ensure that you're getting the most out of your virtual meetings and presentations.
Limit background distractions
Turn off bright lights, close your blinds, turn off distractions including spinning ceiling fans, blur out your background if possible
Look into the camera
It seems obvious, but I've seen people looking at different monitors or above their cameras entirely. This can be distracting and take away from what you're trying to accomplish
Have a set agenda
Seems pretty obvious for any meeting, right? It's easy to get distracted when you're in person; it's tough to even capture someone's attention when you're 100 miles away. Keep the meeting moving and let folks know what to expect.
Moderate the meeting
It's easy to talk over people on an online meeting so you'll need someone to moderate.
Set a time limit
Let's face it: people procrastinate because it works! Setting a time limit forces everyone to be product to achieve the meeting's set goal in the time allotted.
Call to Action
We've become so accustomed to virtual meetings that they seem normal and just another part of the day. Make sure that when the meeting is over there is a take-away to get folks working on the next task.
Share Meeting Notes
Obviously.
Test the Platform Before the Meeting
Saving the best for last! You never want to get to your appointed meeting time and hit a technical snag. Join the meeting at least 5 minutes prior and make sure your platform is working, the internet is up to snuff, and everyone will be able to see and hear you. Seems very obvious, but this is key to a successful online meeting that won't quickly go off the rails.
For more check out these resources:
Ask not what YANG can do for you, but what you can do for YANG!
This group has no purpose if its members aren't involved! YANG was established and designed first and foremost to be a networking group. We need our members to communicate with each other, meet-up, learn, and grow for the betterment of the industry.
YANG has hosted a Virtual Leadership Conference, regional meet-up, and fundraising event in 2021. We had over 200 YANG members and mentors attend our virtual Leadership Conference. From your feedback, we know that you enjoyed our Theory v Reality and Career Conversations sessions the most. That's why we've included "What are Your Shops Saying" and "So You've Been There Too?" sections in the YANG Effect. We also know that most of you heard about the conference from a colleague, so please keep getting the word out!

Finally, YANG hosted a fundraising event at multiple Topgolf locations across the country. With your help we raised over $12,000 to benefit AACF; a true testament to what this group of under 40's can do! Below are ways you and your company can be more involved with YANG.

THANK YOU FOR THE SUPPORT!
This edition we are featuring one of our Heavy Duty sponsors, PARTS AUTHORITY!
Parts Authority, founded in 1972, is a leading national distributor of automotive replacement parts, tools, equipment, and transmissions. Headquartered in Long Island, New York, Parts Authority is rapidly expanding, and today has more than 200 locations servicing customers in New York, New Jersey, Pennsylvania, Maryland, Washington DC, Virginia, Ohio, Georgia, Florida, Texas, Arizona, California, Oregon, Washington, Massachusetts, Utah and now New Mexico. Parts Authority has grown through both organic initiatives and acquiring over a dozen companies during the past several years as part of its expansion strategy.
Parts Authority's catalog of over 3 million parts covering more than 125 million applications, ensures our customer partners receive the parts they want, when they want them. What makes Parts Authority different is their team of professionally trained, experienced counter people to assist in finding the right parts for each application and carries the best brands in the business.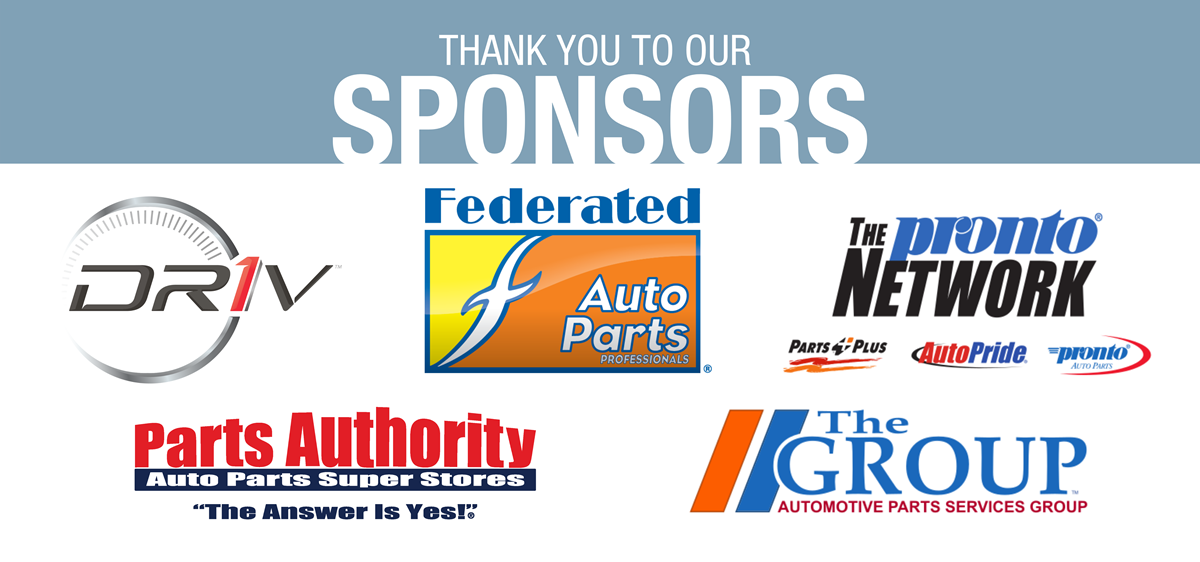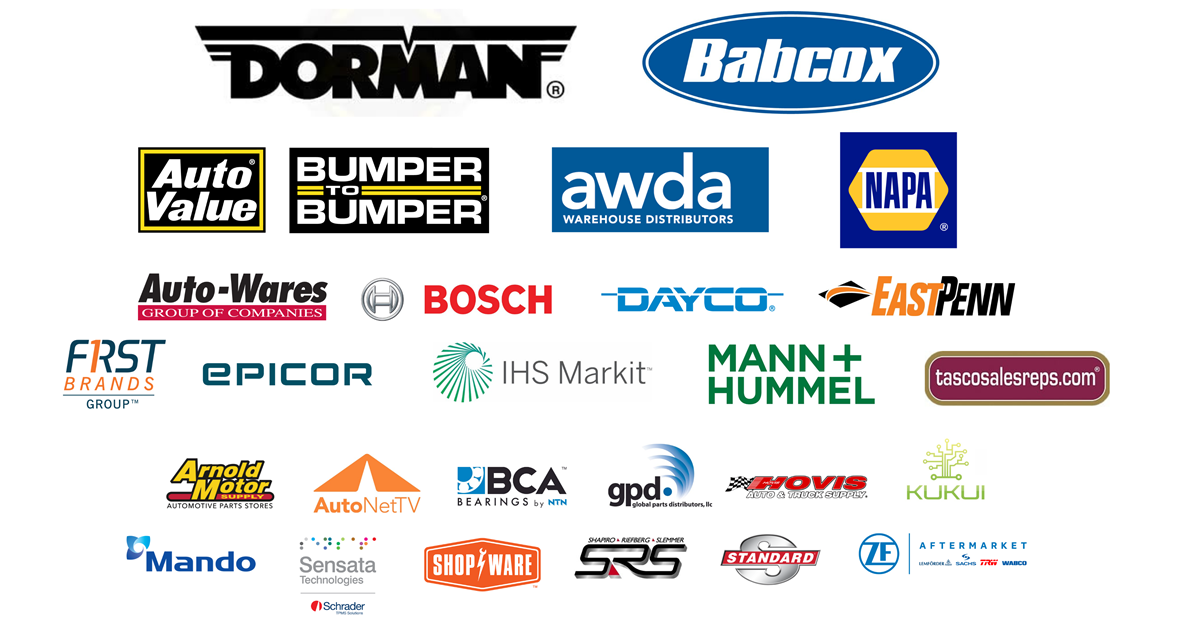 The YANG Effect newsletter is your quarterly "pit stop" for all things Automotive Aftermarket contributed to and written by under- 40 industry professionals.
More posts
Interested in contributing?
Content Contributions are always welcome! Keep us updated on your career and company endeavor.
Learn More