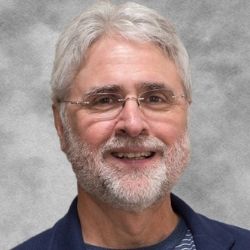 Founder & Host
Remarkable Results Radio
Carm Capriotto is a connector of aftermarket professionals and is the founder and host of Remarkable Results Radio, the premier automotive aftermarket industry podcast. It's talk radio for aftermarket professionals. Through interviews with the best in the business, sharing their unfiltered, honest and sincere stories with the goal of helping others solve their pain points and share knowledge.

Carm admires the hard-working service professional. "There is an entrepreneurial spirit there that makes them stand out." As an award-winning aftermarket podcaster, he has not only spotlighted many successful service professionals, he has interviewed aftermarket business coaches, trainers, technicians, educators, students, association executives, female shop owners and husband and wife shop owners. Carm says 'It's like 60 minutes meets NPR'.

The voices, ideas and insights that are shaping the future of the automotive aftermarket reside on the industry's premier podcast. The technology of podcasts provides free and on-demand listening anywhere in the world. Carm is proud to help thousands of aftermarket professionals achieve their own remarkable results through this very powerful medium.

The archives contain over 800 episodes that are cataloged by series and subject. Carm has been honored with the Mort Schwartz Excellence In Education Award from the Auto Care Association, the ASA Communicator of the Year and other industry honors.

A special episode featuring Giuliano Zuccato (172), 'The Mustang Man' was honored as the Motor Press Guild Audio Podcast of the year. Carm accepted the honor at the Petersen Museum in Los Angeles.
Carm also hosts the weekly show Aftermarket Weekly LIVE and the Town Hall Academy.