Level Up With The 2023 Factbook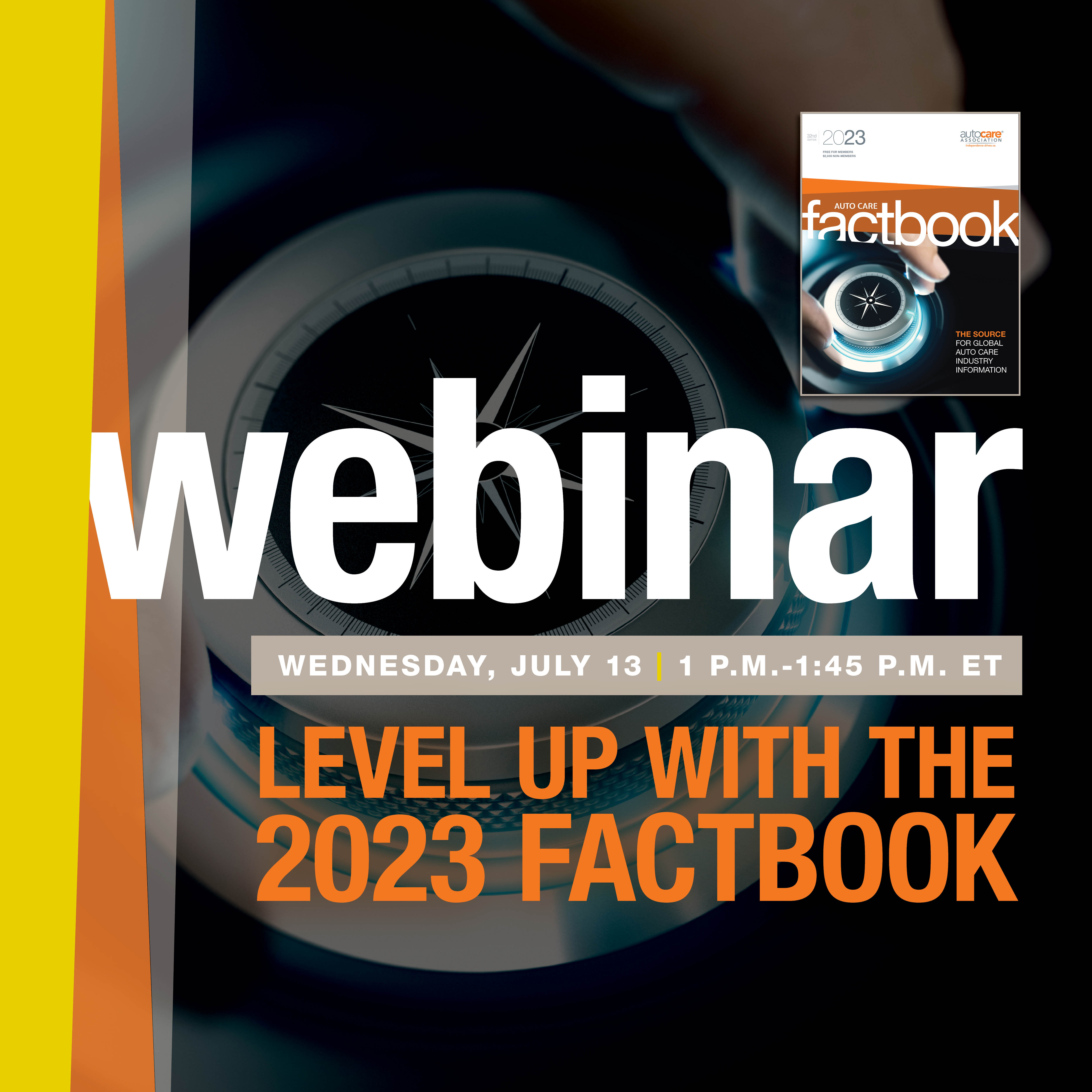 Make sure to sign-in with your autocare.org login to successfully register.
Don't have an account?
"Create an account"
to register. There is no cost to attend. Registering for an account grants access to our library of
on-demand webinars
, audiocasts and other publications.
The 2023 Auto Care Factbook is here! Join us for an exclusive look at how to make the most out of this award-winning resource.
Wednesday, July 13th, 2022 | 1:00 p.m. - 1:45 p.m. ET
Join Director of Market Intelligence Michael Chung and team on Wednesday, July 13th at 1 pm ET for an exclusive look at the 32nd edition of this award-winning resource.
Listen in as they walk you through what's new, including expanded sections on e-commerce, EV adoption, collision metrics and medium/heavy duty vehicles. No matter your job role, learn tips and tricks for finding the data that matters to you and explore the interactive up-to-date economic and industry indicator data that comes with the Factbook via our TrendLens platform.
Topics will include:

An overview of key data points and trends
A look at the new features in the 2023 Factbook
A look at what pages are most important to your job role
How to take advantage of your access to the Factbook data in TrendLens
Can't attend live? Register now and receive a recording of the webinar to view at your convenience.
Don't have your copy of the 2023 Factbook yet? Get it here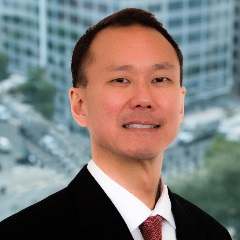 Michael Chung
Director, Market Intelligence
Auto Care Association
With more than a dozen years of experience in market research, Chung provides the industry with timely information on key factors and trends influencing the health of the automotive aftermarket and provides insights to help businesses throughout the supply chain make better business decisions. Chung has earned a Bachelor of Science in chemical engineering from Massachusetts Institute of Technology (MIT), a Master of Science in environmental health management from Harvard University and a Master of Business Administration with a concentration in marketing from Montclair State University.
Nathaly Branham
Web Manager
Auto Care Association
Nathaly Branham has over 15 years of website design and development experience. Currently, she is the Web Manager for the Auto Care Association. Prior to this role, she served as a web designer and developer at The American Association of Immunologists. She has also held multiple roles with the American Health Lawyers Association and the University of the District of Columbia.
The 2023 Auto Care Factbook is here with a comprehensive overview of the entire auto care industry. Get Your Copy today.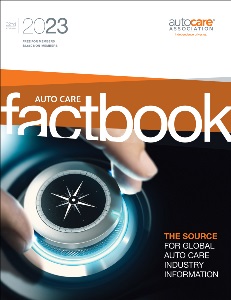 Looking for more data to level up?