How to Use Vehicle Miles Traveled to Better Your Bottom Line in 2022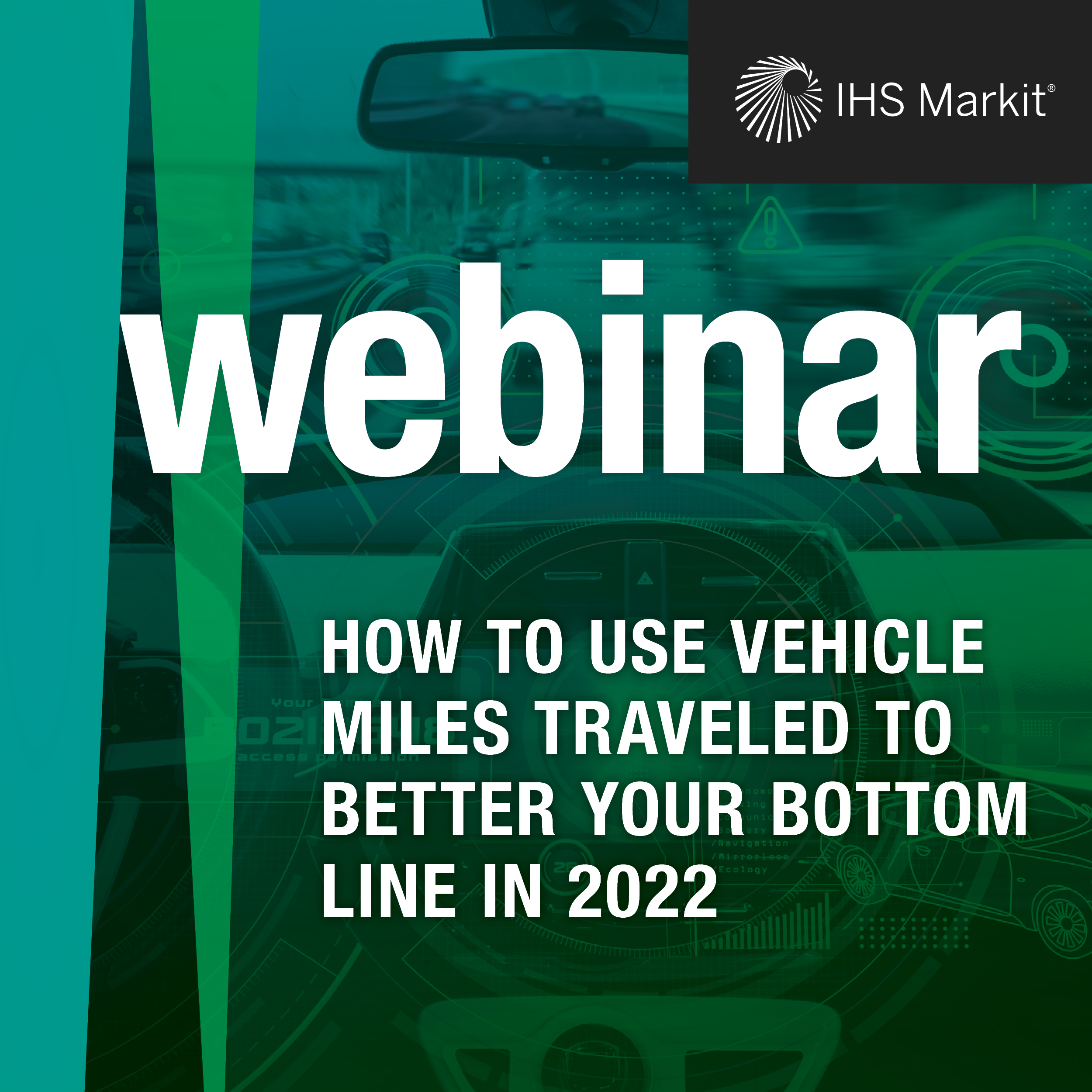 Make sure to sign-in with your autocare.org login to successfully register.
Don't have an account?
"Create an account"
to register. There is no cost to attend. Registering for an account grants access to our library of
on-demand webinars
, audiocasts and other publications.
Join us for a webinar on vehicle miles traveled and some of the insights that can be derived from detailed mileage data presented by Auto Care Association strategic partner IHS Markit
Thursday, December 2nd, 2021 | 2:00 p.m. - 3:00 p.m. ET
Vehicle Miles Traveled has been respected for years as a key indicator of aftermarket opportunities. Historically, planning has been limited to directional indicators but now aftermarket businesses can leverage more detailed insights on geographic differences as well as vehicle differences to more effectively take advantage of aftermarket opportunities.
This insight can help aftermarket organizations to:
Plan inventory levels based on how vehicles accumulate mileage
Gain insight on vehicle maintenance cycles
Understand how and when people use their vehicles
Better understand the lifecycle of vehicles
Join us as Todd Campau, Associate Director of Aftermarket Solutions reviews the available mileage data and demonstrates some of the insights that can be derived from detailed mileage data.
Presented by Auto Care Strategic Partner: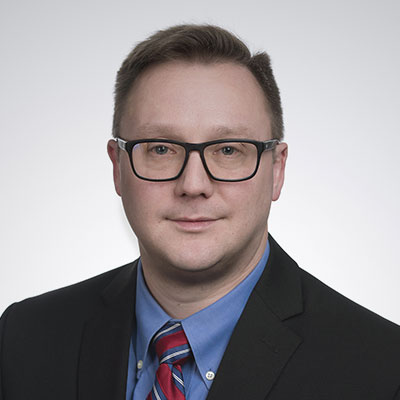 Todd Campau, Associate Director, Aftermarket Solutions, IHS Markit
Todd Campau is Associate Director, Aftermarket Solutions at IHS Markit. He has over 18 years of experience in the Aftermarket Industry. In his role at IHS Markit he is responsible for the development of insights and new product concepts for the Aftermarket. Prior to IHS Markit, Todd spent three years as a Catalog Manager at Gates Corporation and over seven years in Data Management at MAHLE Clevite Inc..
Todd has served for several years with the Auto Care Association as a volunteer leader on various committees including the Technology Standards Committee and the Market Intelligence Committee. Over the years, Todd has been involved in shaping the Aftermarket Catalog Enhanced Standard (ACES), Product Information Standard (PIES) and Unilink, as well as being a contributor in the production of the Auto Care Factbook. Todd received his AAP (Automotive Aftermarket Professional) Designation in 2012, his ACP (Aftermarket Catalog Professional) Designation in 2013, and his MAAP (Master Automotive Aftermarket Professional) in 2014. Todd was recognized with the Auto Care Impact Award in 2013.
Todd holds Master of Science degree in Sports Management and a Bachelor of Science degree in Computer Science, both from Eastern Michigan University.