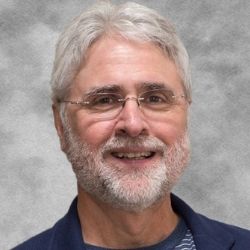 Founder & Host
Remarkable Results Radio
Carm Capriotto is a connector of aftermarket professionals and is the founder and host of Remarkable Results Radio, the premier automotive aftermarket industry podcast. Through interviews with the best in the business, sharing their unfiltered, honest and sincere stories with the goal of helping advance the aftermarket.
Carm admires the hard-working service professional. "There is an entrepreneurial spirit there that makes them stand out." As an award-winning aftermarket podcaster, he has not only spotlighted many successful service professionals, he has interviewed aftermarket business coaches, trainers, technicians, educators, students, association executives, female shop owners and husband and wife shop owners.
The voices, ideas and insights that are shaping the future of the automotive aftermarket reside on the industry's premier podcast. Carm is proud to help thousands of aftermarket professionals achieve their own remarkable results through the powerful medium of podcasting.
Carm created the Aftermarket Radio Network in 2021 that not only features Remarkable Results Radio, The Town Hall Academy, Aftermarket Weekly, but new shows from Matt Fanslow, Hunt Demarest and Chris Cotton.
The archives contain over 1,00 episodes that are cataloged by series and subject. Carm has been honored with the Mort Schwartz Excellence In Education Award from the Auto Care Association, the ASA Communicator of the Year and other industry honors.
Website: remarkableresults.biz and aftermarketradionetwork.com
Listen on all podcast listening apps.
Back to YANG Leadership Conference